WORK ISN'T A PLACE. IT'S WHAT YOU DO.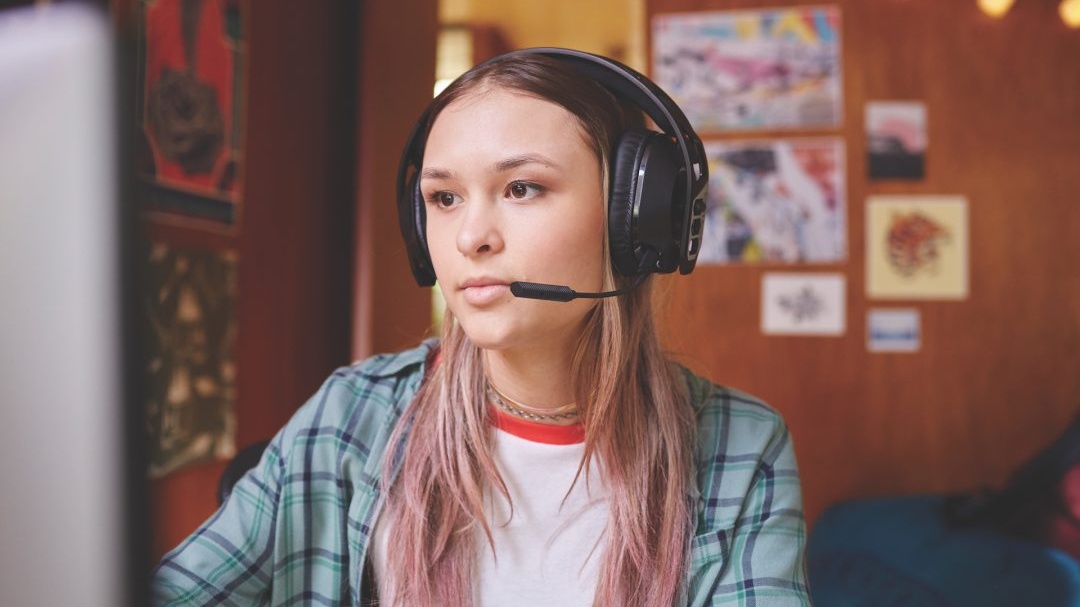 Plantronics Headsets
Working from home does not mean you have to sacrifice quality.  Bring office quality to your home, whether from the enterprise or contact center – choose the right headsets, personal speakerphones, and video solutions.  Elevate the experience of Microsoft Teams, Zoom or any other meeting service seamlessly every time.
Plantronics Headsets in UAE – Features
SIMPLE SETUP
Blackwire 3300 headset and EagleEye Mini camera instantly add business quality audio and video collaboration to the home office.
FLEXIBLE HOME OFFICE
Voyager 6200 UC headset or Calisto 5200 speakerphone with EagleEye Mini camera offers the ease of multiple connection options.
ALL-DAY CONFERENCING
Voyager Focus UC noise-canceling headset or Calisto 5200 speakerphone with EagleEye Cube camera allow comfortably listening and the ability to move about during meetings.
CONTACT CENTER WORK FROM HOME
EncorePro 525 headset and EagleEye Mini camera enable seamless call center audio and video in the home office.
EXECUTIVE HOME OFFICE
Poly Elara 60 mobile phone station and Poly Studio video bar provide an executive quality audio and video collaboration solution for the home office.
ON THE GO
Voyager 5200 UC and Voyager 6200 UC headsets go beyond the home office to take calls wherever your day takes you.
HEADSET MANAGEMENT
Plantronics Manager Pro software allows IT to manage, update and monitor your team's headsets, no matter where they work.
NEED HELP WITH SETUP OR PLANNING?
These are unprecedented times. Don't plan alone. For a limited time, we are offering a complimentary services consultation to help you ensure your remote workforce is set up for success.
OfficePlus LLC is the authorized distributor and sales partner for Plantronics in UAE. Our customers in UAE are also informed of the latest product launches from Plantronics Headsets in UAE.
Our Customers can also experience the Plantronics Headset demonstration by calling into our full-fledged demo center on any of the commonly available UC calling platforms like Skype, Skype for Business, Web-Ex, LifeSize Cloud or Collaborate Space.
To connect with us drop in an email at Plantronics@OfficePlusUAE.com or call us on +971 2 6767019 to speak to our representative.
Plantronics Bluetooth Headsets
STEREO BLUETOOTH HEADSET – Keep the focus on your conversation, not background noise, with the sophisticated noise canceling and immersive stereo sound of the Plantronics Voyager Focus UC Stereo Bluetooth headset.
BLUETOOTH NECKBAND HEADSET – Transitioning to your next conversation is easy: Connect with colleagues working remotely, listen to music to focus distraction-free, or drop an earbud to tune in to the conversation around you.
MONO BLUETOOTH HEADSET SYSTEM – In and out of the office? We've got you covered. The Plantronics Mono Bluetooth headset system moves with you.
Plantronics USB Headsets
USB HEADSET – Connect and work easily with the Blackwire 5200 Series. Simple to use, its USB/USB-C and 3.5 mm connectivity lets you work on a variety of devices. And it's so comfortable, you'll be able to wear it all day.
Plantronics Wired Headsets
CUSTOMER SERVICE HEADSET – The Customer service headset series balances all-day comfort, superior noise-canceling, and long-term reliability in three innovative designs.
CORDED UC HEADSET – Built for style with our signature audio quality, comfort, and reliability.
We'd love To Meet You In Person Or Via The Web!