Collaborate anywhere, on any device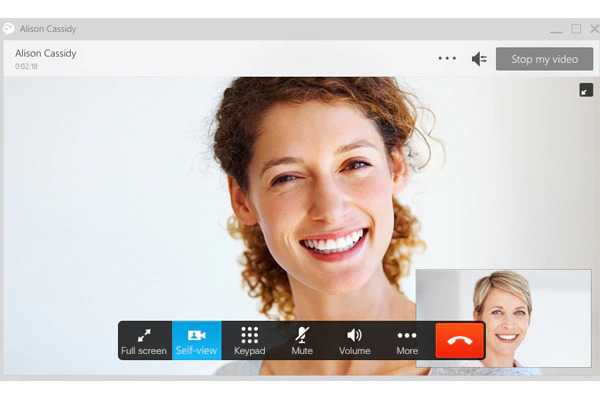 Mobility doesn't have to limit productivity. Cisco Jabber delivers instant messaging, voice and video calls, voice messaging, desktop sharing, conferencing, and presence. Find the right people, see whether and how they're available, and collaborate more effectively.
Cisco Jabber in UAE – Features
Introducing Cisco Jabber 12.7
With Cisco Jabber conferencing in UAE 12.7 we've created a contemporary new look for Jabber, giving your users a modern experience that they expect from their enterprise applications.
The power of the hub
Discover the power of the hub as your launch pad for connecting and collaborating with Cisco Jabber in UAE.
Collaborate anytime, anywhere
Streamline communications and enhance productivity by integrating presence, instant messaging, desktop sharing, and audio, video, and web conferencing into a single client for your laptop or desktop.
Instant message and presence
Use real-time presence information and instant messaging to reduce delays. View the availability of contacts within and outside of your organization on your Windows desktop.
Business-class voice and video
Get secure, reliable communications with soft-phone features using Cisco Jabber for Windows, including HD voice and video, plus desktop sharing.
Communicate from Microsoft Office
Access Cisco Jabber conferencing in UAE for Windows directly from Microsoft Office applications. Easily click to initiate chat, voice or video calls, or multiparty conferences.
Collaboration tools for Mac users
Collaborate securely and more effectively with colleagues, business partners, and customers. Empower employees to work together efficiently by bringing instant messaging, audio, video and web conferencing, enterprise voice, and visual voicemail into one desktop client.
Stay connected on the go
Place, receive, and manage calls over a Wi-Fi network using your Android mobile device and the Cisco Jabber for Android application. Use video, voice, IM, voicemail, and escalation into meetings to make decisions fast and accurately. Run Jabber in the background to receive calls and instant messages but not interfere with other applications on your device.
Collaborate Anywhere
Cisco Jabber is an all-in-one communication tool. See your contacts' availability and instantly communicate using video, instant messaging (IM), voice, voice messaging, and conferencing. This integrated application operates on premises and in cloud-based collaboration architectures. Use Cisco Jabber conference on your Apple iPhone or iPad and communicate on the go.
Call us today (+971 2 6767019) to know more informations about Cisco Jaber in UAE. Send in your enquiry at Ciscojabber@OfficePlusUAE.com to simplify your meeting or conference room bookings.