DIAL UP YOUR PRODUCTIVITY!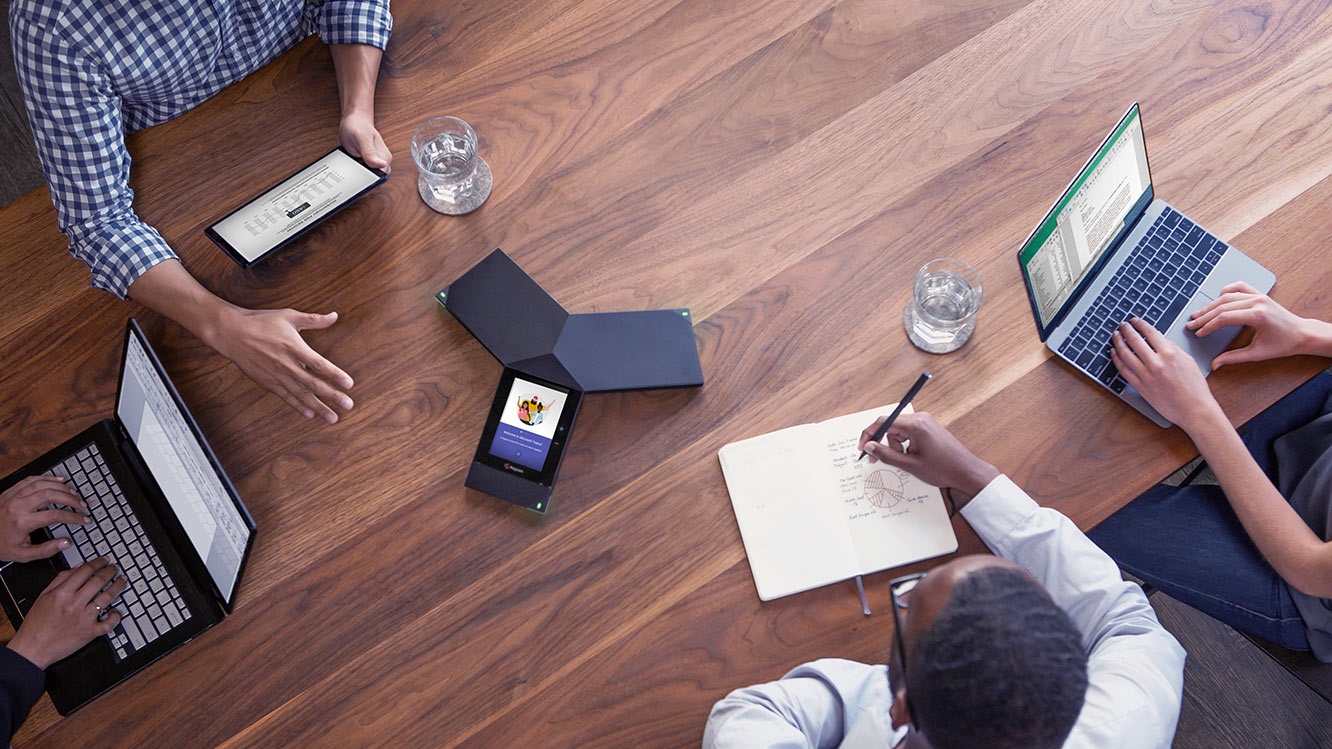 DESK PHONES
Love it or hate it, conference calling is here to stay.
Provide your teams with a high-level audio-conferencing device that delivers crystal clear sound and expandable capabilities to maximize the impact of every conversation in the office.
Color touchscreen, Bluetooth, integrated Wi-Fi, and Android-powered performance, Back ground noise elimination- the desk phone takes audio quality even further.
Analog Phone Line, Digital Phone Line, SIP Support Desk phones are available.
A phone with a handset or install it with your favorite headset with the new and modern "no handset" model- Choice is all yours.
OfficePlus enhance the experience with the help of rich media communication ports to ensure functionalities maximum.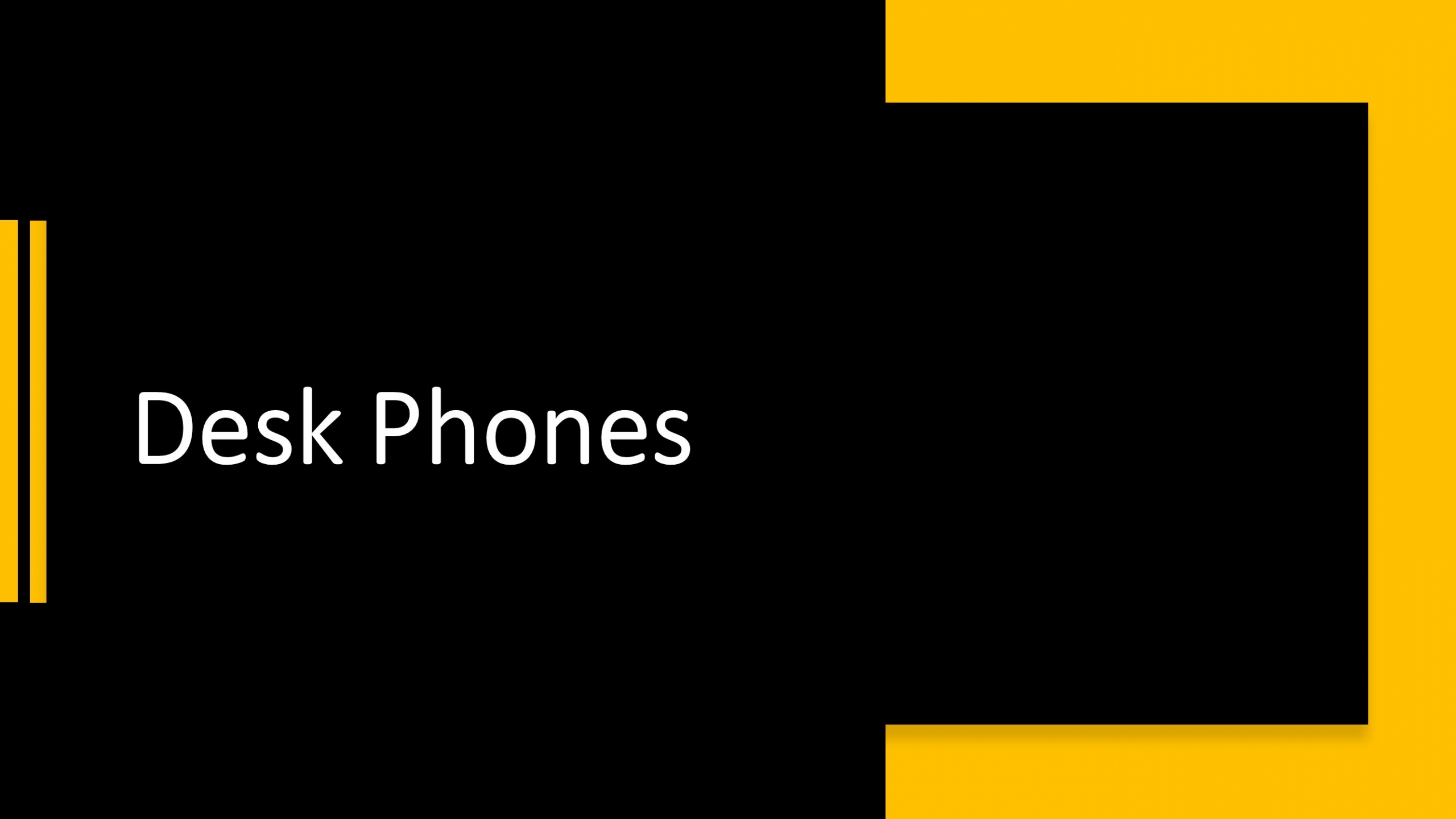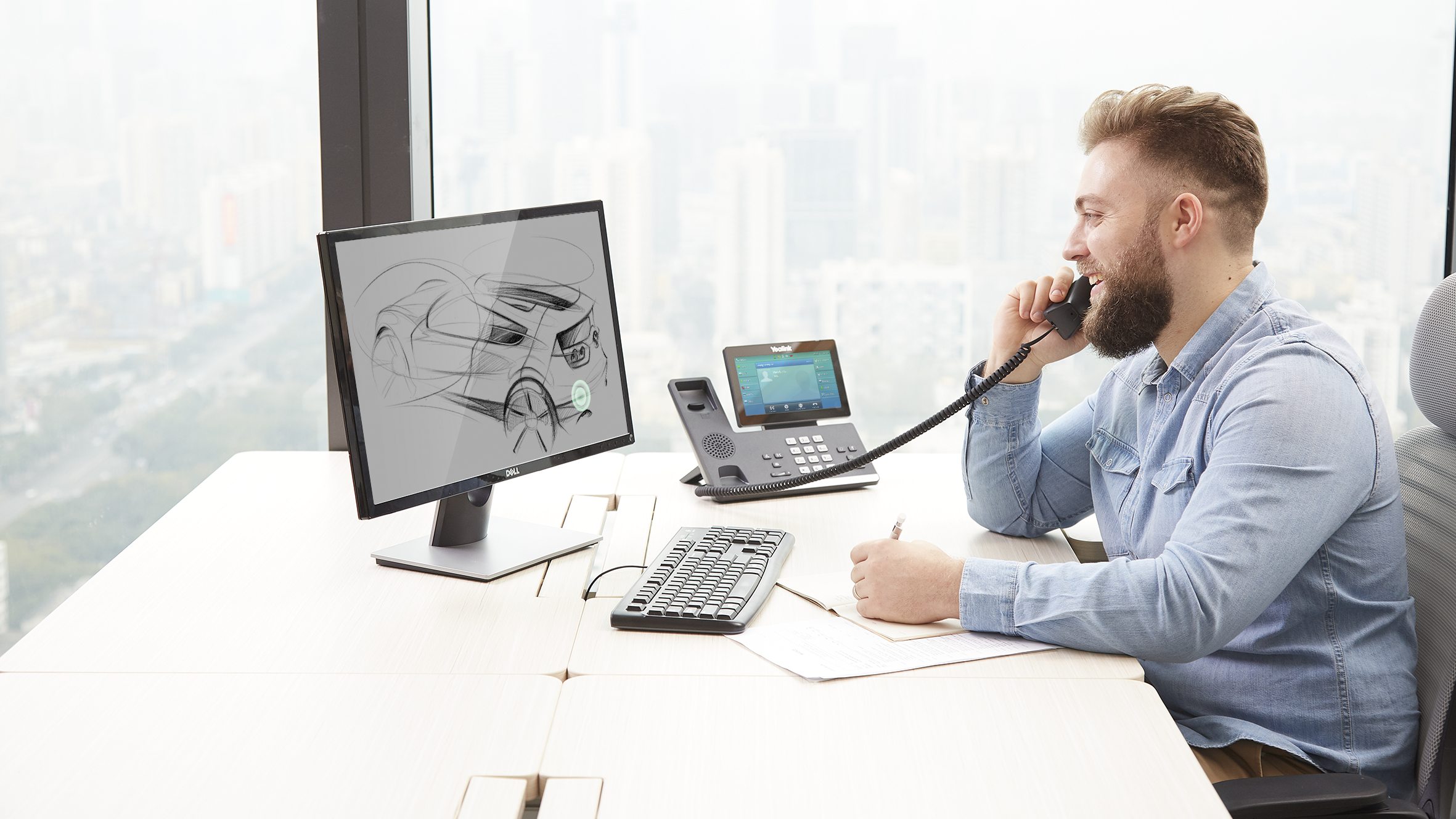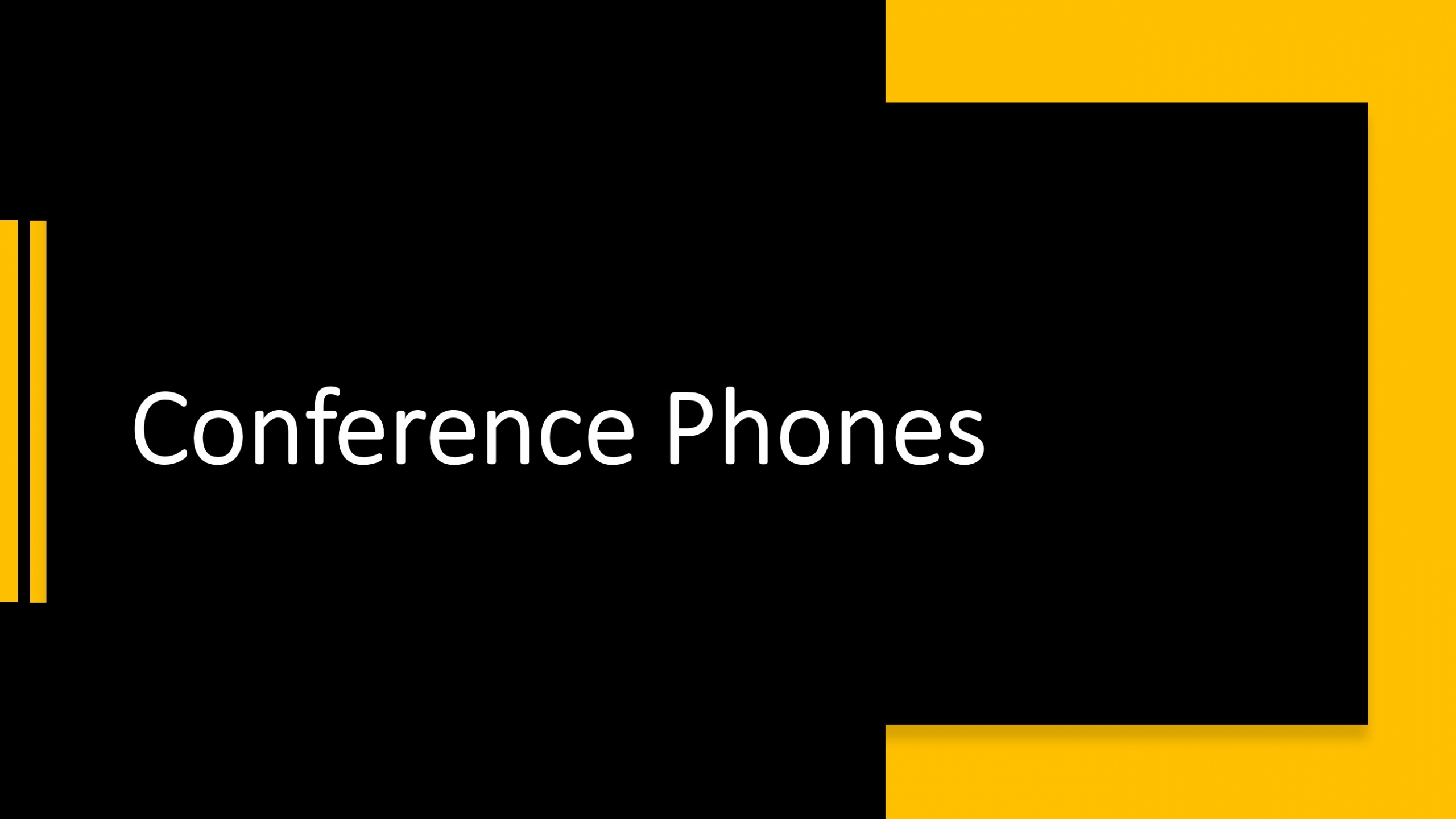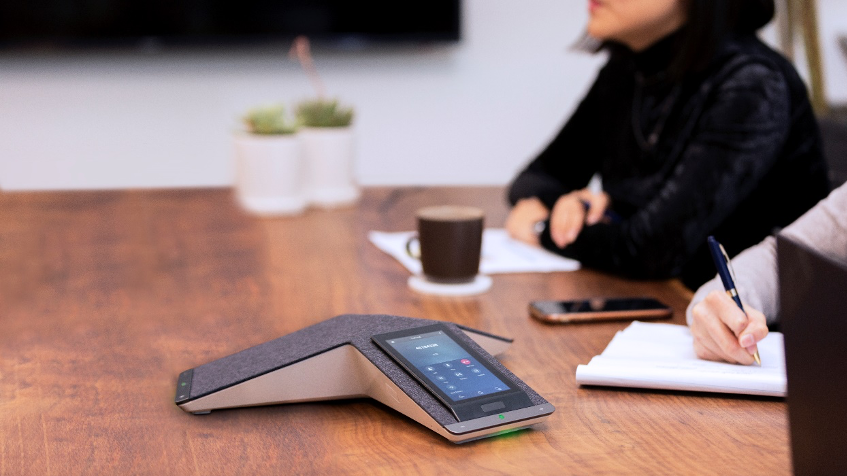 CONFERENCE PHONES
TRANSFORM ANY ROOM INTO A HASSLE-FREE COLLABORATION SPACE
Unrivaled audio clarity, room coverage, and control for your analog phone system.
Distributed Echo Cancellation, noise cancellation, full-duplex performance, and automatic level control for natural conversation.
Conference Phone Overview
First-mic priority activates microphone closest to the talker reducing ambient noise and room reflections. Conference Phone has multiple built-in microphones per conference phone for 360-degree audio pick-up.
Powerful loudspeaker for rich, clear conferencing. Expansion microphones deliver brilliant audio for even large conference rooms.
Control volume, mute, and dial from Device on the table.a Perfect for meeting room configurations of any size and any shape.
At OfficePlus we are pleased to offer free consultation to help you select the best Conference phone solution at your desk. So whether you are planning to implement a Conference phone at your desk or in the office board room or meeting rooms in UAE we can offer our consultation services.
Just give us a call and we can guide you through the buying decision.
Consulting
Schedule a meeting with our experts.
Demonstration
Experience the product from an expert
Quotation
Professional price quote every time
PORTABLE SPEAKERPHONES
Sound your best wherever you're working. Now you can work from home or a remote office and still get professional, conference-call audio.
Based on the requirement wired or wireless portable speakerphones are available. This will vary from personal use to a group of people.
The wireless solution still provides high-quality audio conferencing without cumbersome wires draping over your conference room floor. All devices recommended by OfficePlus ensure Echo Cancellation & Noise cancellation activated. Connectivity-wise multiple options available such as Bluetooth, Radio Frequency & USB ( wired solution)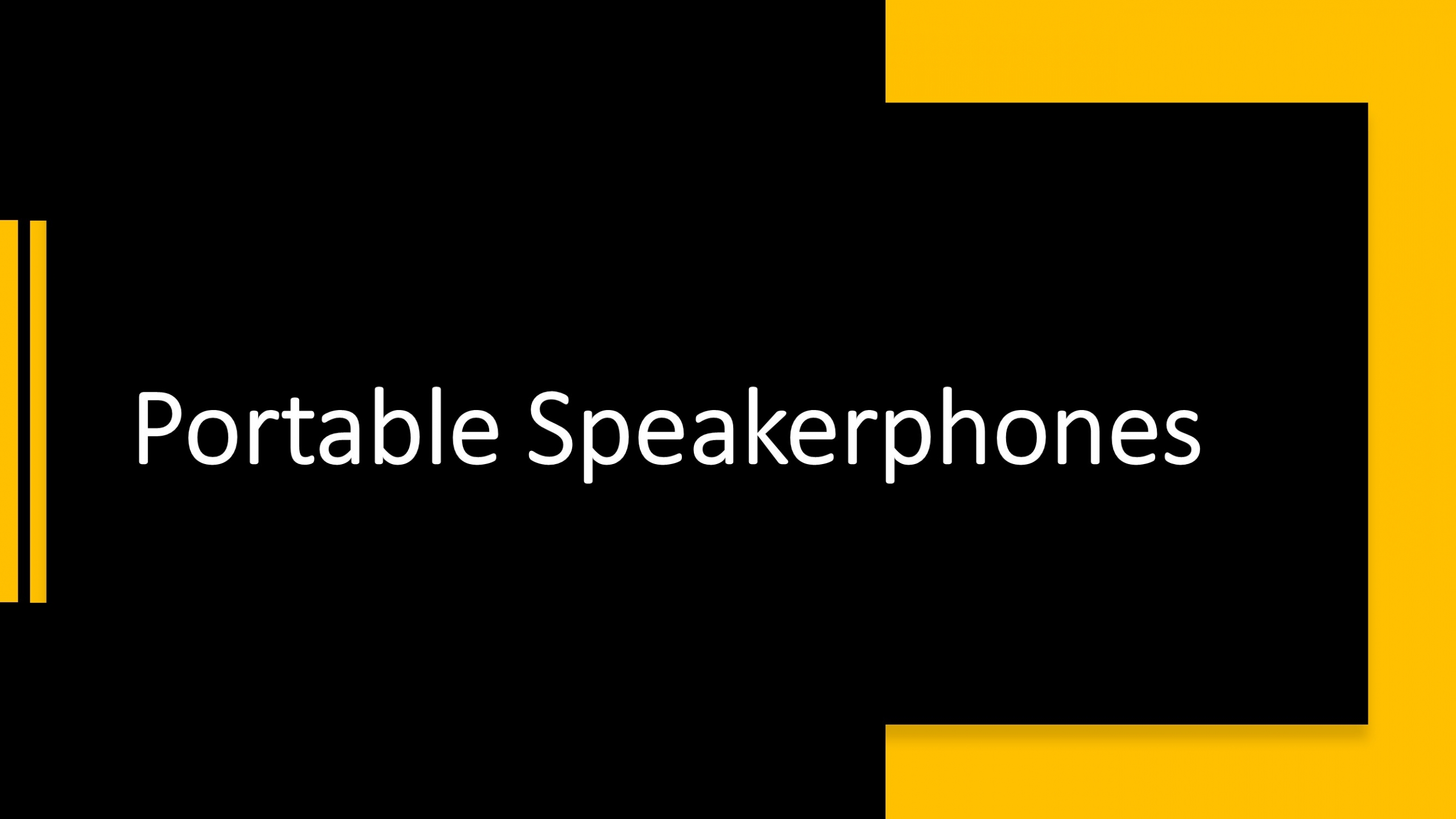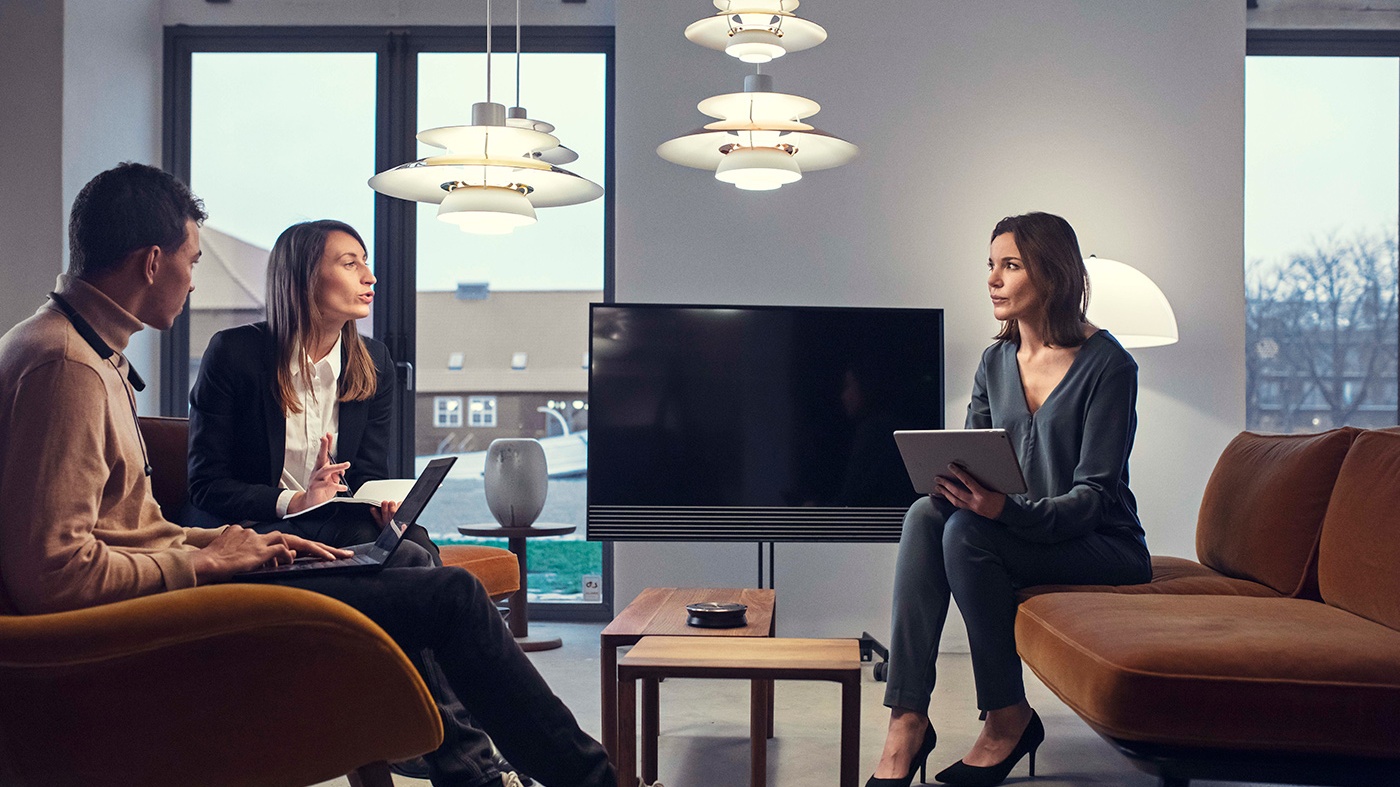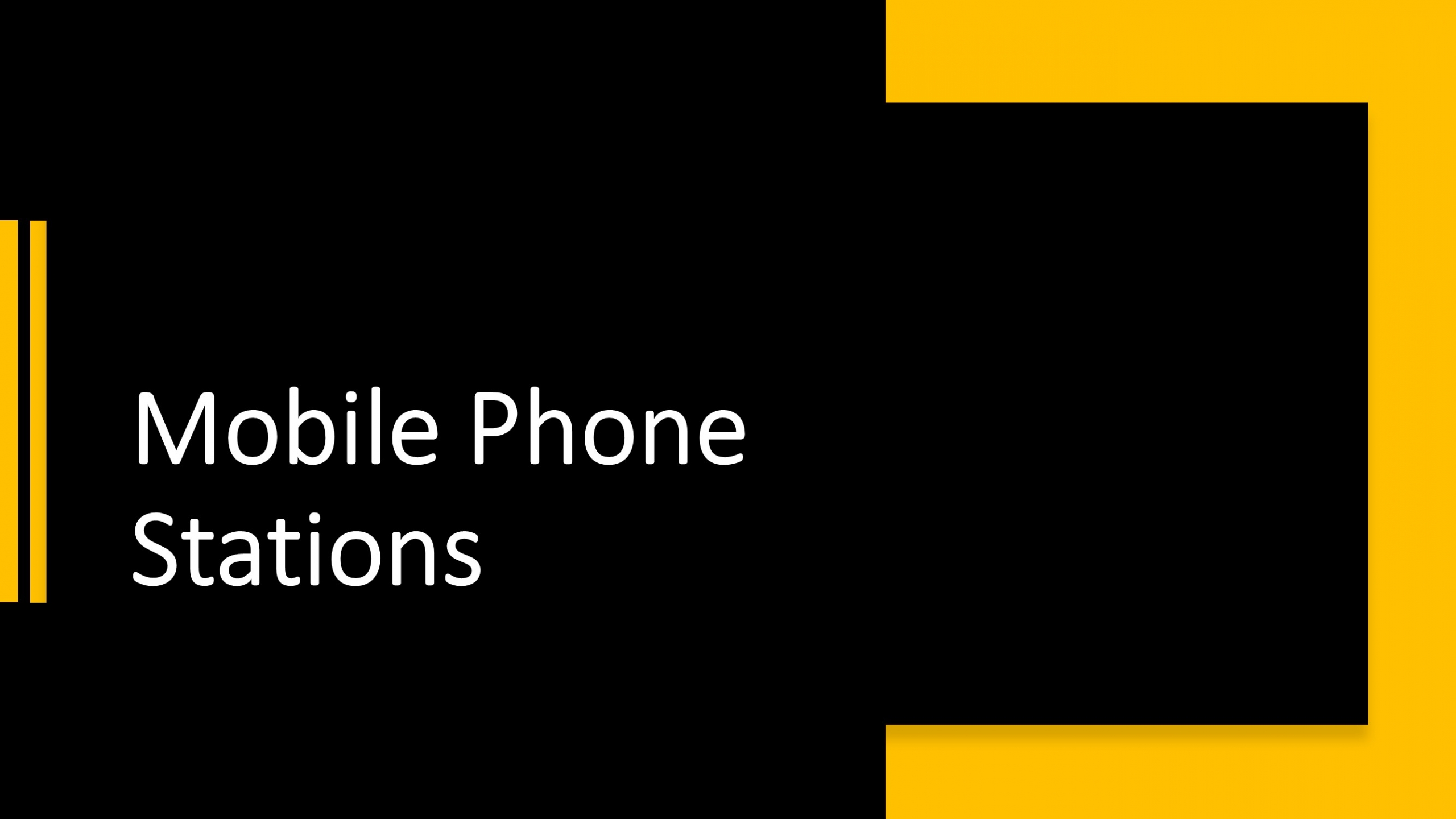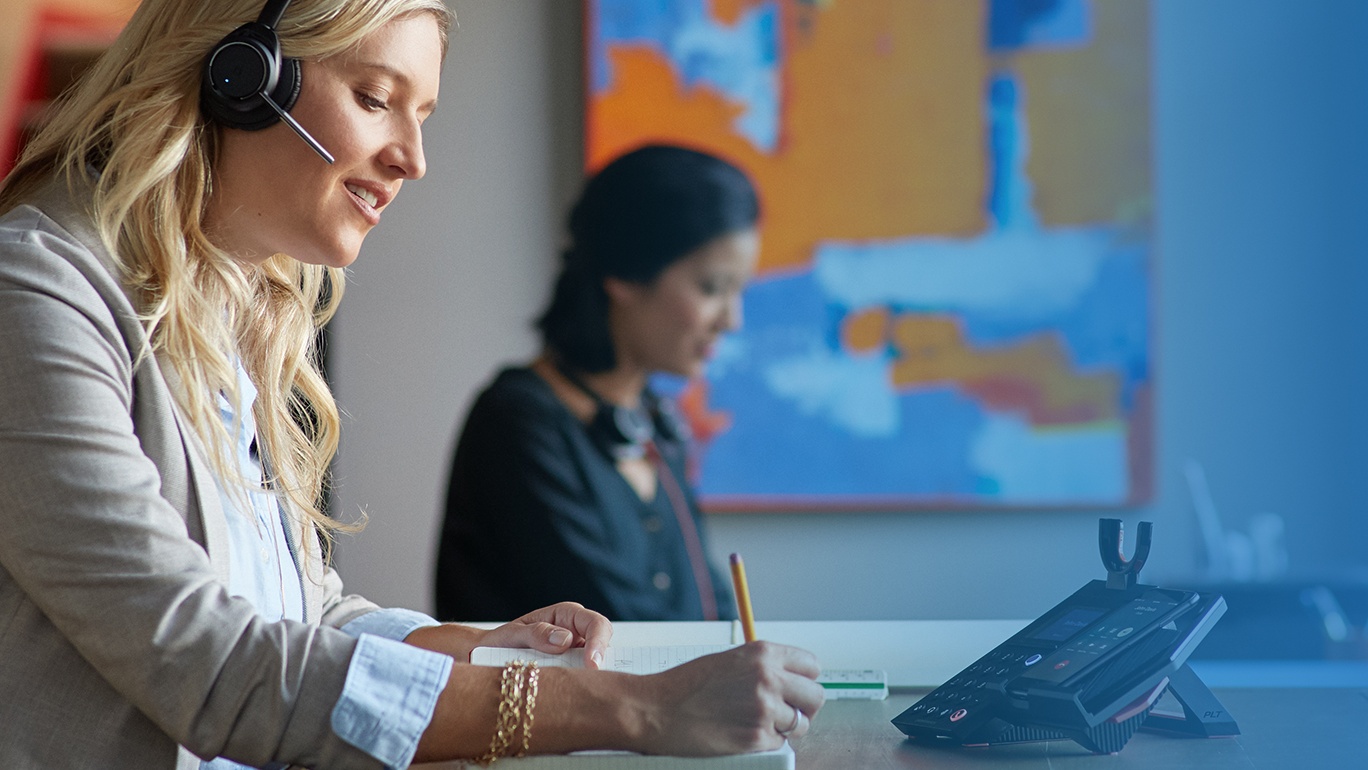 MOBILE PHONE STATIONS
MOBILE PHONE STATION THAT ENHANCES SMARTPHONE COLLABORATION
Today's workers need mobile freedom and desktop convenience. The manufactures gives them the best of both worlds. It's a desktop mobile phone station that keeps your mobile charged, makes it easy to move a call from your mobile and back again, and lets you join Microsoft Teams meetings, Zoom Meeting, LifeSize Meeting, Collaborate Space meeting, Google Hangout with a single touch. Headset, handset and speakerphone options offer customized comfort plus flexibility.
Enjoy wireless freedom while seamlessly managing PC, mobile, and desk phone calls with a single intelligent headset system.
Changing the way productivity-focused office professionals communicate. With multi-device connectivity, a newly designed convertible headset, and up to 120 meters of wireless range, now you can easily manage desk phone, PC and mobile phone calls with the most intelligent wireless headset system on the market.
OfficePlus helps to choose the style that's right for you with the more wearing style available in the market. Convertible (over-the-ear, behind-the-head, over-the-head), over-the-ear, and over-the-head (monaural and binaural) design available.
INSTALLED AUDIO
Sometimes standard audio systems don't cut it. And people miss out. They might be on a conference call in a loud environment—like a large open area or conference room. They might be in a commercial space—like a warehouse or hotel. OfficePlus installed audio solutions and conference room systems deliver superior HD audio.
Office plus has done several immersive audio experiences to acoustically challenging environments such as large boardrooms, classrooms, and training facilities.
Conference phones – Installed Audio Systems
Advanced design and custom configuration capabilities allow you to seamlessly integrate with video and voice conferencing solutions.
This is an ideal solution for reinforcing sound in a range of environments, including houses of worship, stadiums, conference centers, hotels, night clubs, and restaurants.
Audio processing features including feedback elimination, dynamics processing, and advanced equalization options ensure consistent microphone pickup for a variety of challenging acoustical applications. Industry-leading professional audio conferencing systems bring state-of-the-art audio technology to any workspace, from huddle spaces to the largest meeting venues and boardrooms.
Get professional voice conferencing with true stereo echo cancellation, allowing direct connection to enterprise telephones, PCs, and HD Video Collaboration systems. Next-gen Acoustic Echo Cancellation and Noise Cancellation processing with Acoustic Intelligence, advanced microphone gating, built-in DARE™ feedback elimination.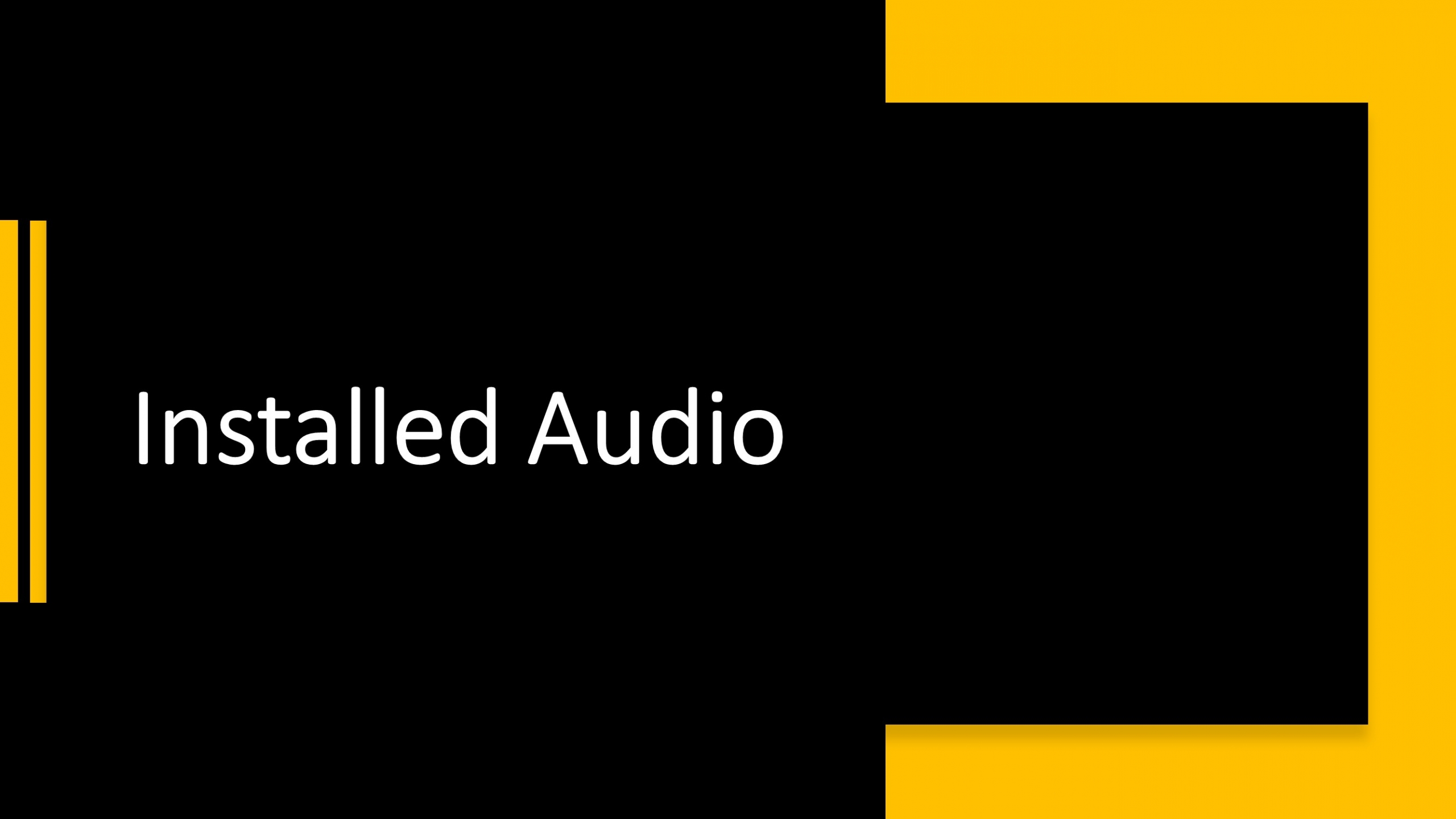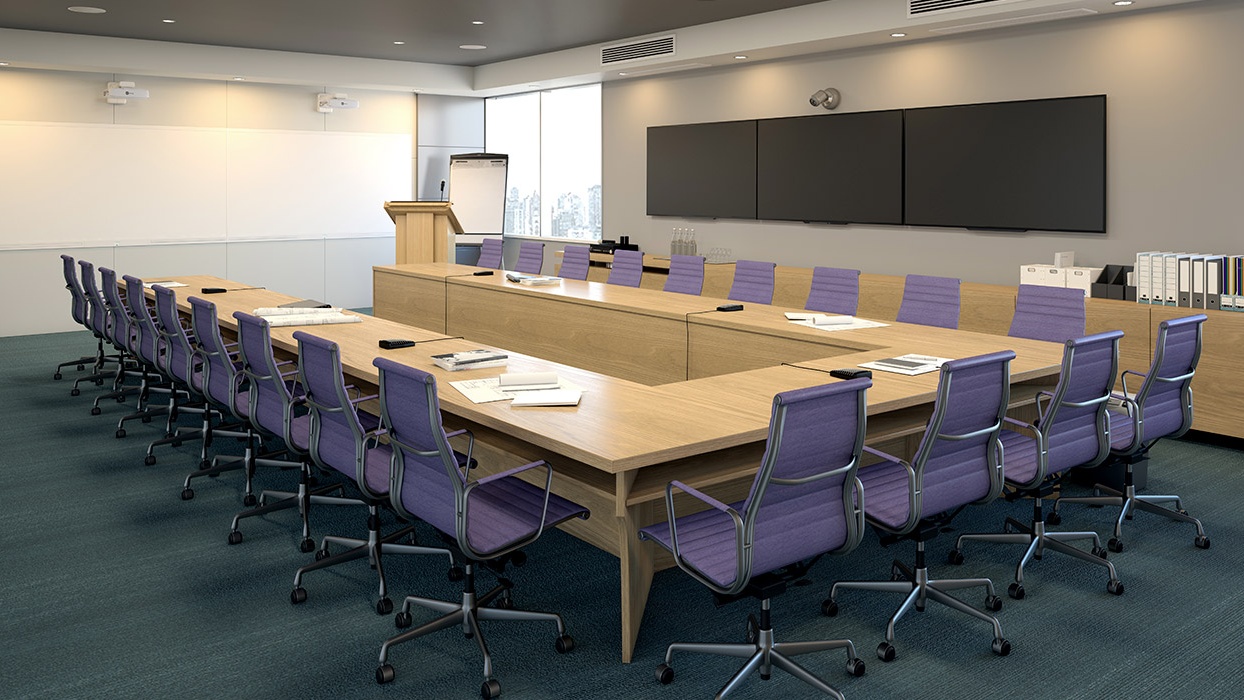 CONFERENCE PHONE

INSIGHTS
Special Offers, Tips & Tricks alongwith latest News & Developments in the Conference Phone industry.
We'd love To Meet You In Person Or Via The Web!
Main Office:
Phone:
WhatsApp:
Email: