Solutions for Every Environment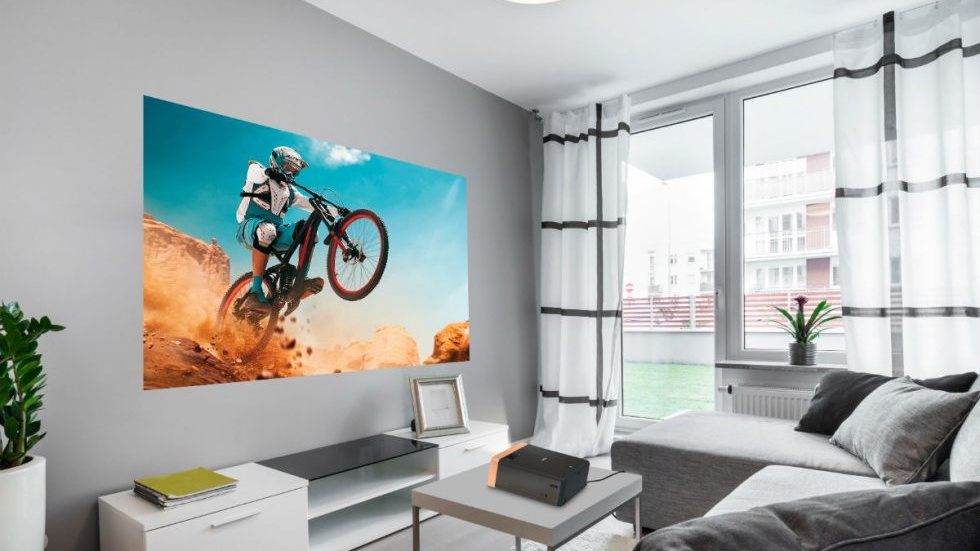 Epson projectors in UAE
As the #1-selling projector manufacturer worldwide, Epson delivers comprehensive projector and display solutions that enhance communication and inspire collaboration. Our breakthrough solutions feature outstanding image quality, a low total cost of ownership, and excellent reliability and service.
Epson in UAE – Overview
Epson projectors offer cost-effective solutions to help you be your most productive, creative, and expressive, at work and at home.
When it comes to choosing technology, Epson understands that businesses put reliability and environmental impact at the top of their lists.
This is what drives us to create innovative products that are reliable, recyclable, and energy-efficient.
This commitment to reducing the environmental impact of our products spans all stages of their life cycle.
Epson is constantly developing new ways to help meet environmental standards, and our research and development allows us to deliver innovative, precision technologies featuring multiple energy-saving features.
That means you don't have to choose between a better planet and bottom-line benefits for your business.
Epson addresses the following Categories in the UC Space
Printers
Projectors
Scanners
Visualizers
Robots
Smart Glasses
Ink
Paper
Epson projectors in UAE are used in environments like :
Office
Huddle Room
Small Room
Medium Conference Rooms
Large Conference Rooms
Board Room
Multi-purpose Room
Classroom or Training Room
Video carts
Auditorium
OfficePlus LLC is the authorized distributor and sales partner for Epson in the UAE. Our customers in UAE are also informed of the latest product launches from Epson projectors in UAE.
Our Customers can also experience the demonstration of Epson Laser projectors in UAE by calling into our full-fledged demo center.
To connect with us drop in an email at Epson@OfficePlusUAE.com or call us on +971 2 6767019 to speak to our representative.
Epson Laser Projectors
Epson projectors offer cost-effective solutions to help you be your most productive, creative, and expressive, at work and at home.
Projectors for Work – Bring greater clarity and collaboration to your business with Epson projectors, designed to fit your budget while supporting today's workplace needs, including wireless mobility and low cost of ownership.
Projectors for Home – Enjoy everything from blockbuster movies to immersive gaming, right in the comfort of your own home, with easy-to-use home solutions that work for nearly any size room or lighting conditions.
Epson Projector Solutions
Epson Corporate series projectors – Boasting high-performance, ease of use and reliability, Epson projectors and displays enable effective meetings and collaboration, whether you're in a large venue or a small space.
Epson Small Busines Solutions projectors – Portable, travel-friendly projectors with fast and easy set up are ideal for making meetings and presentations bright and brilliant, anywhere business may take you.
Epson Large Venue Projectors 
Epson Home Theater Projectors – Bring movies, video games, sports and more to life in stunning 2D and 3D, with crisp, bright images up to 300″.
Epson Education Series Projectors – From small classrooms to large auditoriums, Epson's line of reliable projectors, displays, and document cameras have a low total cost of ownership that makes them ideal education investments.
We'd love To Meet You In Person Or Via The Web!