MAXHUB Interactive Displays
To be a leading global brand in Communication & Collaboration Solutions.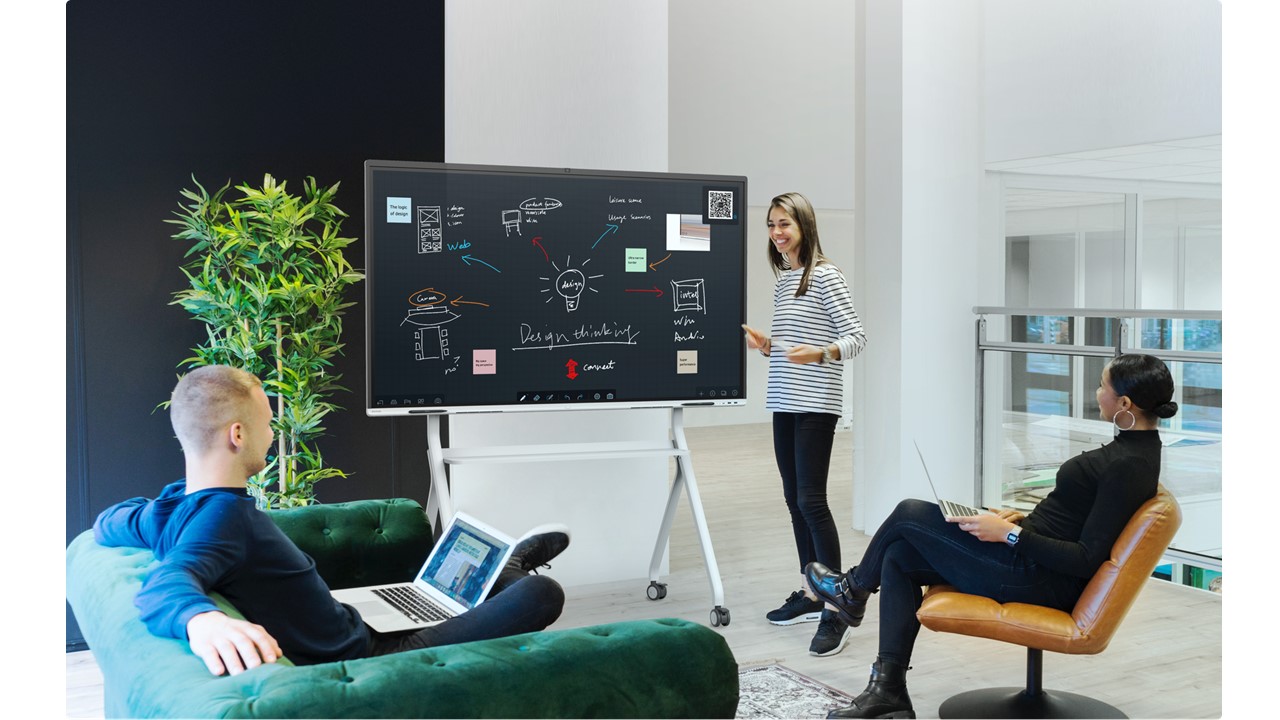 MAXHUB Interactive Displays
MAXHUB is a brand of CVTE Group and is a world-famous solution provider of LCD driver products. MAXHUB focuses on developing cutting-edge interaction technologies and designing smart applications that are optimized for use in education, hospitality, conferencing, digital signage, and similar environments.
MAXHUB Interactive display technology can be found in leading venues the world over.
MAXHUB Interactive Displays in UAE 
Interactive displays are becoming increasingly popular in a variety of fields, including education and business. Everyone knows how to operate a touchscreen, and even if they don't, it's fairly simple to learn. Because some people at meetings, schools, and other settings may be computer illiterate or uncomfortable managing a computer on their own, an interactive display is the ideal option. Even without prior experience, using a touchscreen is extremely simple.
Because of their simplicity, interactive displays may be found almost anywhere. All large supermarkets now have touchscreen self-checkout options, and fast food restaurants are another typical location for interactive displays, allowing consumers to browse the menu and make their order directly through the screen. In every setting, interactive displays can boost engagement. Visual assistance and interactivity are the most effective ways for our brains to absorb and retain knowledge. Visual aids, notably interactive varieties, enhanced learning rates by over 200 percent, according to studies conducted by The University of Wisconsin on the usage of interactive displays in classrooms.
The MAXHUB is available in sizes: 55″, 65″ 75″ and 86″.
These impressive screens offer an all-inclusive solution; camera, microphone, front-firing speakers, Intelligent Graphic and Writing Recognition, Interactive Mirroring for up to 4 devices, Pre-loaded white boarding and interactive collaboration software and even Cloud storing.
Ultra-narrow bezel, Ultra-large display, Ultra-clear image
MAXHUB's 4K Ultra-HD large display with ultra-slim bezel delivers wider viewing angle for an immersive experience. Anti-glare technology assures the sharpness of images, even in a bright environment.
4K Anti-glare UHD display
13mm ultra-narrow bezel
Available in 55″, 65″, 75″ and 86″
Maxhub addresses the following series of Interactive Displays in UAE:
OfficePlus LLC is the authorized distributor and sales partner for Maxhub in the UAE. Our customers in UAE are also informed of the latest product launches from Maxhub Interactive displays in UAE
Our Customers can also experience the demonstration of Maxhub Interactive displays in UAE by calling into our full-fledged demo center.
To connect with us drop in an email at Maxhub@OfficePlusUAE.com or call us on  +971 2 6767019 to speak to our representative
MAXHUB Interactive Displays
MAXHUB Transcend Series adopts the first flip-over camera on a conference IFP, safeguarding the privacy when the camera is left idle.
MAXHUB Vogue Series is offering new colour options to infuse inspiration into studios and co-working spaces.
MAXHUB Classic Series inherits our concept of minimalist design while delivering intuitive interactions as well as outstanding sound and video performance.
We'd love To Meet You In Person Or Via The Web!