FAST. EASY. RELIABLE. REDESIGNED. Kick some business with the all new GoToMeeting.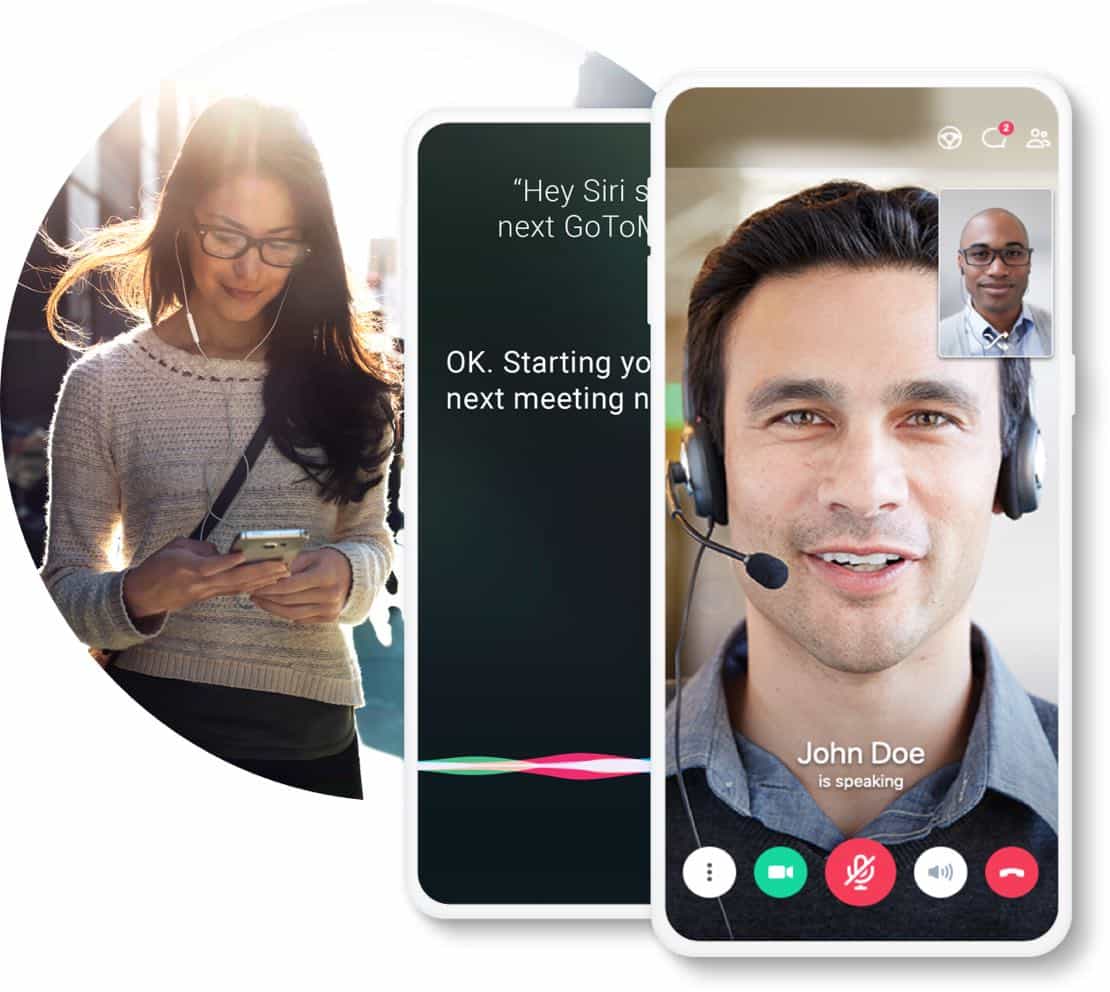 Built for collaboration – for any type of business.
Quick One-Click Meetings
Great for Online Meetings
Instantly join, host or manage a video, audio or web meeting from a conference room, your desk or a remote location via your Mac, PC or mobile device.
Turnkey Room Equipment
Create a meeting space in minutes
Quickly turn conference rooms into collaboration centers with GoToRoom, our affordable out-of-the-box solution.
Webinars for Business
Scaling to Enterprise Businesses
Transform your online events into engaging experiences you and your attendees will look forward to.
GoTo meeting in UAE – Features
Solutions for administrators
Security & Organization Policies
Roll out secure web conferencing with optional advanced security features like required SAML SSO login.
Automated provisioning
Sync your Active Directory database to GoToMeeting to make your life simpler when managing large numbers of corporate users.
Diagnostic Reports
Get an inside look at quality-based performance metrics for every user.
Admin Center
Seamlessly Manage users & their access to product features. Easily run reports to track utilization or troubleshoot.
GoTo meeting in UAE – New features built for intelligent online collaboration
Commuter Mode
Host or attend meetings on the go with confidence and save data with a reliable, distraction-free experience.
Room Launcher
Book a nearby GoToRoom and start the meeting directly from your GoToMeeting mobile app.
Voice Commands
Start or join your next online meeting or audio conferencing session in an instant just by asking Siri.
Cloud Recording
No need to take notes while hosting a meeting on the go, cloud recording is now available on the GoToMeeting mobile app.
GoToMeeting is a mobile leader according to the most important critics — our customers! Across iOS and Android, our online meeting app has the highest overall rating when compared to our competitors. We are the go-to provider for any small business or large enterprise.
Office 365 Plugin
Seamlessly schedule, flawlessly manage and quickly join upcoming online meetings directly from your calendar.
GoTo meeting in UAE – All Features
Call us today (+971 2 6767019) to know more information about GoTo Meeting. Send in your enquiry at GoToMeeting@OfficePlusUAE.com to simplify your meeting or conference room bookings.