Sound is universal, get to know it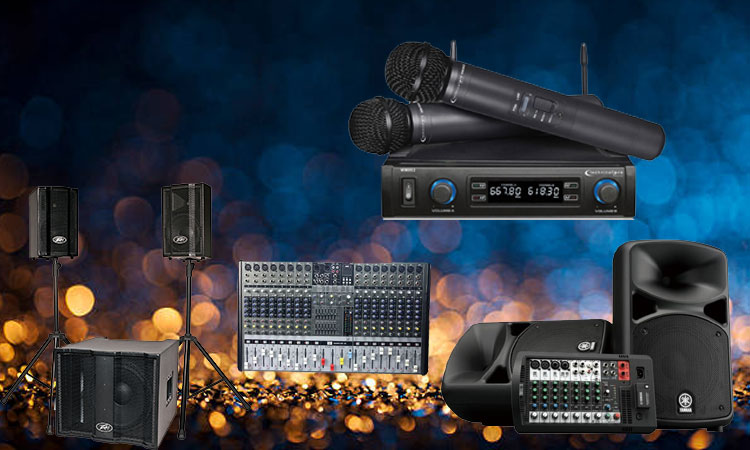 Sound System Rental
Here at OfficePlus we understand that being heard clearly is the single most important thing when it comes to bench marking the event success. After all conveying your message aptly is the primary reason why a business meeting or an event is held in the first place. Our range of professional sound systems and equipments deliver the optimum audio in any environment.
Sound System rental
Our rental division will assist you by recommending the right sound system for business meeting, conferences or event. The most important things when it comes to sound system rental in UAE, we have to understand the environment in which the event is held. So we would like to know details like is your conference being held indoors or outdoors, the total number of people who will be attending the event and an approximate size of the venue. These details help us to decide on the amplifier power ratings, speaker wattage and also the total number of speakers needed to do the job.
We are loaded with any kind of sound system rental in Dubai, you are willing to affix in your event or party. Right from speakers to amplifiers, our team will assist you in planning the heartthrob party of Dubai with utter grace. If you are keen to take a step forward to opt for speaker rental in Dubai, then let us tell you, we have a wide variety waiting on the list. Moreover, the list of sound system offered by us includes the most modern EMX series, D&B Audiotechni and the list goes on plus you can also pick choices from the list of our available DJ equipment in Dubai as well.
Also do mention details like the total number of microphones you would need. These include wireless hand held or lapel microphones, wired handheld microphones, podium microphones, goose neck microphones, tie-clip microphones etc. If there are any other audio visual sources that you would like to amplify like DVD, VCR, Laptop or PC do refer to those too. These details will help us advocate the right mixer for you rental needs. Should you need the entire session to be recorded we supply professional sound recorders. These recorders are able to record sessions very clearly by suppressing static and other electric or white noise.It is good to note that our rental services for sound and PA (Public Address) systems are available throughout the UAE.
To book a rental or request a quotation for your rental needs just fill in the form with the requested information.Alternatively if you are ready for a sound system rental in UAE just drop in an email at rentals@officeplusuae.com with your specific requirements or just give us a call at +971 2 6767019
| Part Number | Description |
| --- | --- |
| RCF HD12A | RCF 600W Powered Speaker |