Professional Pan Tilt Zom cameras for Videoconferencing, Live Streaming, Webcasting & Broadcasting applications.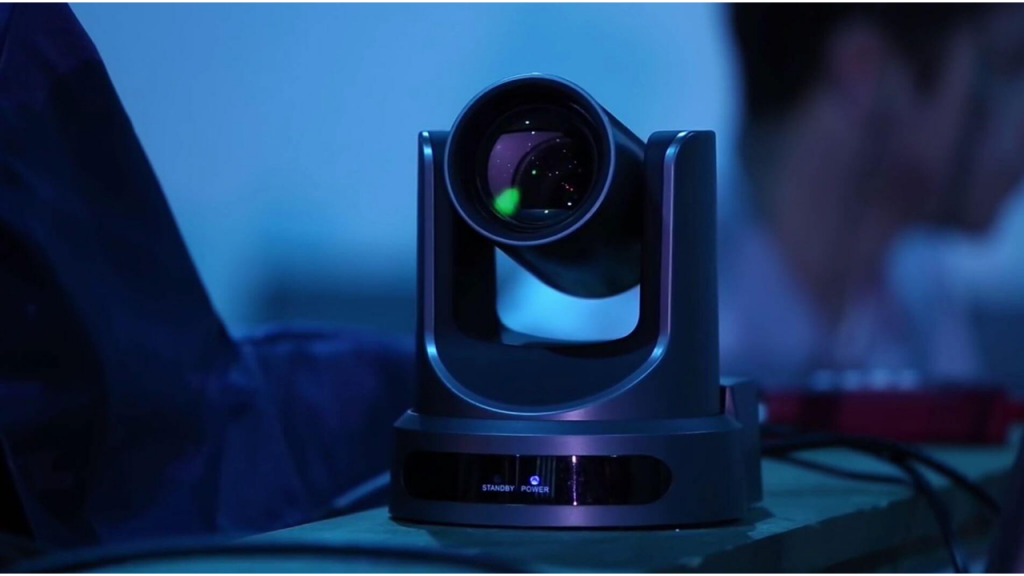 PTZOptics in UAE
PTZOptics is a broadcast, live streaming and conference camera manufacturer. We provide Pan Tilt Zoom Cameras with HDMI, HD-SDI, USB 3.0 and IP Streaming at resolutions up to 1080p60fps for the professional broadcast and video conferencing markets.
At OfficePlus LLC, our wide range of USB Cameras in UAE ensures your videoconferencing experience is simply the best. We have USB web cameras for every budget, be it using with applications like Skype on the PC or Laptop or using with applications like Microsoft Lync or Cisco WebEx in the Conference room. We even have USB PTZ cameras that can be Panned, Tilted or Zoomed so that your meeting attendees can sit on their favorite seats even while attending a Cisco WebEx meeting. Our range of USB full HD or 1080P web cameras are fully compatible with professional videoconferencing desktop based applications like LifeSize Desktop Connections, Vidyo Telepresence, Polycom CMA desktop , Polycom Real Presence Desktop, Zoom, LifeSize Cloud or even Cisco Jabber.
So whether you want fixed lens USB web cameras for use on laptops or USB PTZ HD cameras for use in meeting rooms we have solutions that can meet your every budget. Since we offer free live demonstration of the USB web camera's over the internet we are able to address your requirement in Abu Dhabi, Al Ain, Ajman, Dubai, Fujairah, Ras al-Khaimah, Sharjah, and Umm al-Quwain.
High Definition PTZ Cameras
Introducing the industry's most advanced live streaming pan, tilt, and zoom PoE (Power over Ethernet) PTZ cameras. Built for quality, made for professional video productions.
PTZOptics Cameras in UAE  are some of the most popular PTZ cameras ever made. With game changing optics and high-quality video outputs…
video professionals are able to create PTZ camera systems that innovate on multiple levels.
What is a PTZ camera? How have PTZ cameras changed video production? Video production experts are now able to deploy PTZ camera systems that allow a single camera operator to quickly access remotely controls for IP or serial connected robotic cameras.
Designed for flexible live streaming and video production environments. PTZOptics Cameras in UAE is known for quality optical lenses and control capabilities provide endless possibilities for high definition broadcasting. The 3G-SDI models can be NDI™ upgraded or come native with NDI™ capabilities.
PTZ Optics addresses the following Categories in the UC Space
Cameras (USB, SDI, NDI)
Camera Mounts
Camera Controllers(IP,Serial)
OfficePlus LLC is the authorised distributor and sales partner for PTZOptics in the UAE. As part of the PTZOptics partner program our customers are offered the complete suite of PTZ Optics SDI Camera, PTZ Optics HDMI Camera, PTZ Optics NDI Camera, USB Camera for broadcast, PTZOptics streaming camera, webcasting and videoconference cameras at the best price backed by warranty and support packages.
Our customers in UAE are also informed of the latest product launches from PTZOPtics Camera division. Our Customers can also experience the latest PTZOptics cameras by calling into our office for a live demonstration.
To connect with us drop in an email at PTZOptics@officeplusuae.com or call us on +971 2 6767019 to speak to our representative.
PTZ Optics SDI Camera Models
PTZOptics SDI camera models are some of the most popular PTZ cameras ever made. With game changing optics and high-quality video outputs… video professionals are able to create PTZ camera systems that innovate on multiple levels.
The 2nd Generation SDI PTZ Camera Line is now available with PT12X-SDI, PT20X-SDI, and PT30X-SDI optical zoom lenses
PTZOptics NDI Cameras
Best selling SDI cameras, with built-in NDI functionality.
PTZOptics is now shipping multiple NDI compatible PTZ camera models.
NDI, is NewTek's industry leading IP technology. PTZ camera models are now available with PT12X-NDI, PT20X-NDI and PT30X-NDI optical zoom lenses. All PTZOptics NDI Cameras support Power, Video/Audio and Control, all over a single Ethernet cable simplifying installation and setup for live streaming systems. These PTZ cameras feature broadcast frame rates and NDI video ouputs for video production professionals to deploy.
PTZOptics USB Cameras
Powerful HD PTZ cameras built with USB 3.0 connectivity for plug and play use with video recording, streaming and conferencing applications. Our plug and play USB 3.0 camera models are built with ease of use and compatibility in mind. With game changing optics and options for video communication installations.
USB connectivity is now available with options for HDMI and IP streaming in the latest USB PTZ cameras from PTZOptics. The combination of robust high definition video outputs and flexible camera control options are what makes this camera valuable. Realize the value of connecting this camera to any application just a webcam and enjoy the advanced camera control options which include iOS, Android, PTZ controllers, Joysticks and more.
PTZOptics 2nd Generation USB PTZ Camera Line now available with 12X & 20X optical zoom lenses PT12X-USB | PT20X-USB
PTZOptics SDI ZCAM Cameras
Affordable SDI Broadcast Cameras
Network-connected SDI cameras designed for professional video streaming with built-in SDI and PoE (Power Over Ethernet).
Compact SDI POV Cameras
PTZOptics ZCAM models are the the ideal way to affordably add more options for your video production team. The 20X-ZCAM uses the same lens as our 20X PTZ models for seamless color matching. Enjoy easy setup and integration with Power Over Ethernet and advanced remote control options.
PTZOptics NDI ZCams
PTZOptics ZCam cameras offer IP connectivity similar to most PTZ camera models without the ability to pan or tilt. Note: The latest EPTZ ZCam cameras do feature digital pan and tilt functionalities with the included 4K video sensor. Learn more about our EPTZ cameras here.
These cameras are perfect for long cable runs using ethernet and 3G SDI cabling. SDI cabling includes secure locking connectors to put your team's mind at ease during mission-critical broadcasts. Each camera can be remotely controlled with fine-tuned settings for camera exposure, white balance, noise reduction and more.
Easily add additional camera angles to your video production with our flexible SDI, PoE and NDI enabled ZCams.
PTVL-NDI-ZCAM | PT12X-NDI-ZCAM | PT20X-NDI-ZCAM | PTEPTZ-ZCAM-G2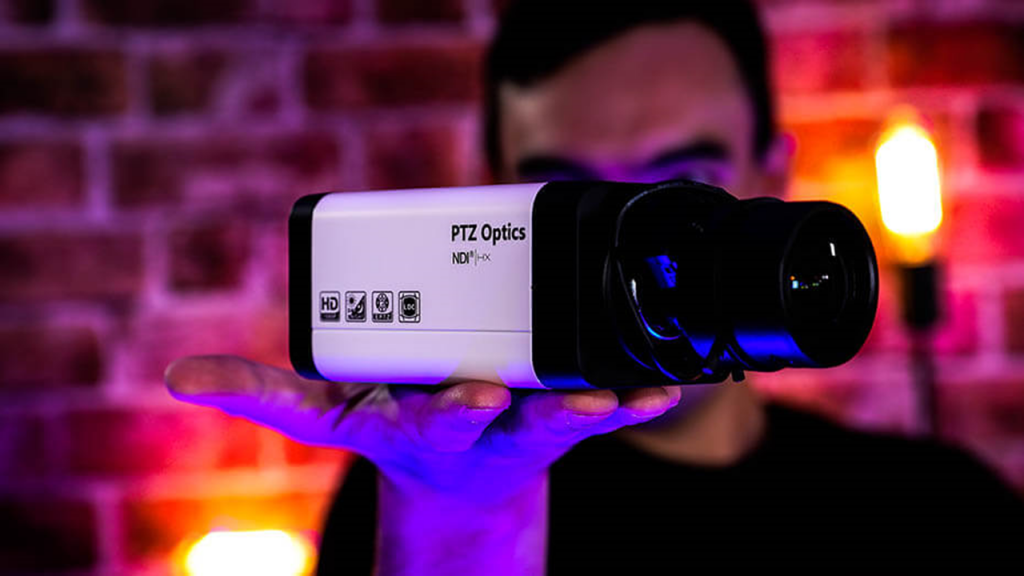 We'd love To Meet You In Person Or Via The Web!