CTouch Interactive Displays
WE DARE YOU TO DO IT THE CTOUCH WAY!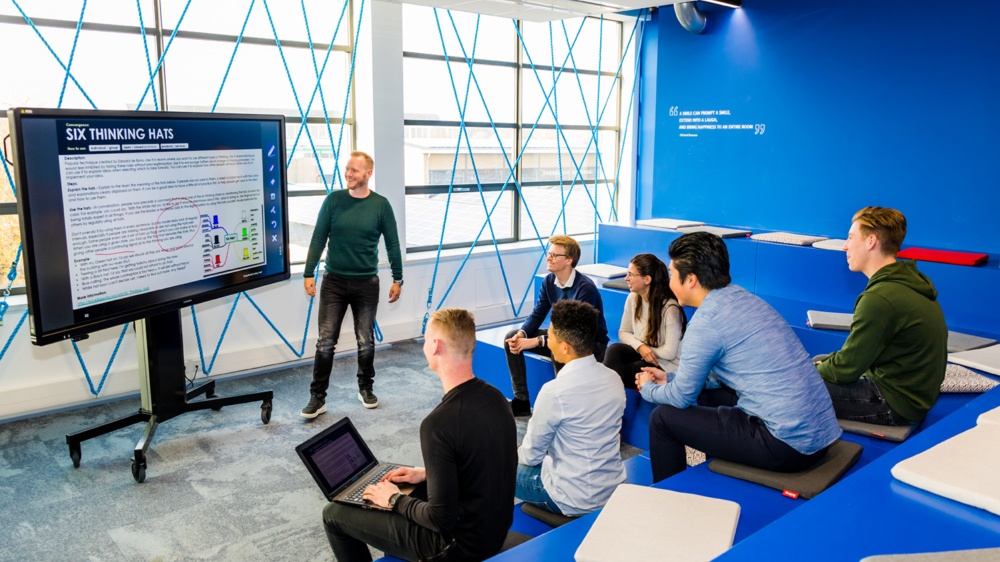 CTouch Interactive displays in UAE
Since our first encounter with the iPhone in 2007, the world has been hooked on touch displays. Intuitive. Simple. Effective. Very effective. In professional settings and classrooms, touchscreens result in vibrant collaboration and rewarding engagement. Can you imagine a world without touchscreens?
CTouch in UAE
At CTOUCH, we certainly can't! We are crazy about dynamic, innovative large format touch displays. About offering you the smoothest touchscreen experience (and the software and hardware necessary to achieve that). We look beyond the now and deliver crafted and future-oriented quality products. Who is this touchscreen-crazy bunch?
At CTOUCH we want to boost interactivity, productivity, and engagement during meetings and in classrooms. Wondering how? By unlocking the endless possibilities of the touchscreen!
We fully grasp the transformative potential of the touch experience. For teaching. For business meetings. For inspiring. For knowledge sharing. For everything, really! That's why we want to support you in every setting where you want or need to encourage collaboration. We've got you covered. And we'll surprise you. Promised!
We bravely embark on that mission with an amazing team of touchscreen enthusiasts, exciting products that meet your every need, and an unconventional vision of the power of the touch experience. When you mix a dash of inspiration with a touch of technology, anything is possible!
CTOUCH Interactive Displays in UAE addresses the following displays through OfficePlus LLC,
Different Sizes of Interactive Touch Screen available in Office Plus LLC are,
OfficePlus LLC is the authorized distributor and sales partner for CTOUCH in the UAE. Our customers in UAE are also informed of the latest product launches from CTOUCH Display solutions.
Our Customers can also experience the CTOUCH display solutions demonstration by calling into our full-fledged demo center.
To connect with us drop in an email at CTOUCH@OfficePlusUAE.com or call us on +971 2 6767019 to speak to our representative
CTouch Interactive displays in UAE
Laser Nova is a state-of-the-art touchscreen specifically designed for education. A digital touchscreen that combines futureproof interactive technology with the greatest ease of use. For teachers and students alike.
Laser Sky is a reliable and versatile touchscreen. It provides all the necessary fundamentals for bringing interactivity into the classroom.
CTouch Touch Screens
Leddura2Meet A cutting edge all in one touchscreen that ushers in the end of the pointless-business-meeting era. Wireless content sharing.
Leddura 2Essentials  is there to make you shine. Designed to share digital content within seconds. Wirelessly and safely.
Leddura2Share Pro takes wireless screen sharing and interactive whiteboarding to the next level. Use digital sticky notes and text recognition to make meetings matter again.
We'd love To Meet You In Person Or Via The Web!