Turbocharge your whiteboard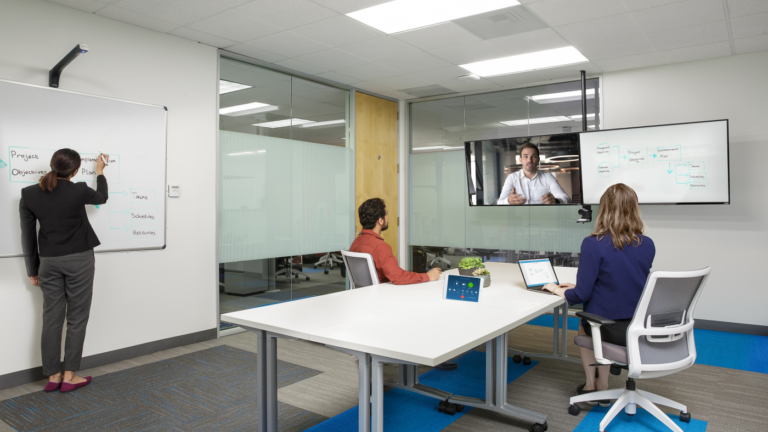 Kaptivo Whiteboard cameras
Kaptivo is a whiteboard camera system that turns any regular whiteboard into a smart, digital collaboration tool. Share live via your web browser, or with Zoom, Cisco and more. Save and secure your content. From $17/month.
Digital collaboration with your existing whiteboard
Improve productivity and make impromptu content collaboration more effective wi
Kaptivo helps businesses:
Join other companies using Kaptivo to improve meeting performance
From small businesses to Fortune 100 enterprises, thousands of companies use Kaptivo to bring whiteboarding into the digital collaboration ecosystem.
Share via video conference
Remote meetings run smoother when everyone can see the whiteboard on any conference system.
Securely capture your whiteboard work
Kaptivo makes it easy to securely capture whiteboard images to keep photos off vulnerable personal devices.
No complicated technology
No downloads, apps, plug-ins, or markers to slow you down. Enables everyone to get started without training.
INSTALLS IN MINUTES ON ANY WHITEBOARD
Attach to any whiteboard or glass board
Use Kaptivo with any board up to 8′ x 5′ in your conference room, huddle room or office. Mounts in minutes, and connects to your network via Wi-Fi or Ethernet.
Share via video conference or browser
Have a large board room, a remote team member, or a global brainstorming session? Whiteboard live streaming enables everyone, including remote participants, to see the board clearly.
Secure whiteboard image capture
Kaptivo automatically captures every whiteboard image in vibrant color without people or hands in the way. Patented AI-powered digital image processing technology removes shadows and obstructions, and improves legibility and crispness for easier reading.
Save snapshots and track changes
Save key snapshots of individual board images or download multi-page PDFs of the full whiteboarding session. The timeline feature captures key changes to automatically create a complete record of your workflow, then saves to Slack, Trello and more. No more insecure 'phone photos' of whiteboards on personal mobile devices.
Kaptivo Comes with the following products in UC Space:
OfficePlus LLC is the authorized distributor and sales partner for Kaptivo in UAE. Our customers in the UAE are also informed of the latest product launches from Kaptivo whiteboards.
Our Customers can also experience the Kaptivo demonstration by calling into our full-fledged demo center.
To connect with us drop in an email at Kaptivo@OfficePlusUAE.com or call us on +971 2 6767019 to speak to our representative.
Kaptivo Rooms
Kaptivo Rooms natively integrates with Zoom Rooms, Cisco Touch 10, Crestron Flex/AirMedia/Mercury, and Lifesize Share.
Kaptivo Rooms for Lifesize: Control your whiteboard through your Lifesize Share connection and live share content with everyone.
Kaptivo Rooms for Zoom Rooms:  Control your whiteboard through your Zoom Rooms controller, or via any web browser, and live share content with everyone.
Kaptivo Rooms for Cisco: Control your whiteboard through your Touch-10 controller and live share content with everyone.
Kaptivo Rooms for Crestron : Kaptivo natively integrates with Crestron video infrastructure, including Flex, AirMedia, Mercury, and DGE. Control the whiteboard through your room controller and live share content with everyone.
We'd love To Meet You In Person Or Via The Web!