Cisco Unified Communications
Discover a conferencing experience designed to rival in-person collaboration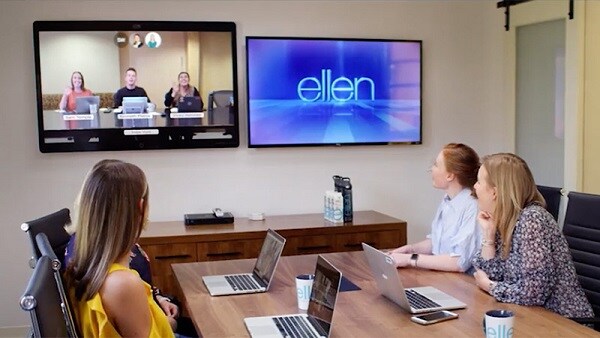 Cisco Unified Communication
Cisco develops, manufactures and sells networking hardware, telecommunications equipment and other high-technology services and products. Through its numerous acquired subsidiaries, it specializes into specific technology markets, such as IoT, domain security and energy management.
Cisco solutions ensure that networks both public and private operate with maximum performance, security, and flexibility. In addition, Cisco solutions are the basis for most large, complex networks used by corporations, public institutions, telecommunication companies, and are found in a growing number of medium-sized commercial enterprises.
Cisco Collaboration Systems
Cisco collaboration solutions simplify communication, inspire innovation, and empower people to engage with each other anywhere on any device. The products include Cisco Webex, Cisco Call Manager, Contact Center Solutions, Cisco IP Telephony.
Webex video conferencing and collaboration capabilities
Webex makes teamwork work. Work smarter with Webex Meetings.
Open platform
Customize and integrate features into your own unique workflow.
Full tool suite
Remote working from home, calling, meeting, and team collaboration connect people like never before.
Enterprise-grade security
End-to-end data encryption and protection keeps your work safe.
Award-winnig devices
Work seamlessly with the Webex platform so teams can meet, create, and share.
Cognitive Collaboration Solutions
Today's workflows are complex. Teamwork spans time zones, applications, and workplaces where outdated technology challenges your ability to get work done. Collaboration that integrates relationship intelligence and people insights, artificial intelligence, and business processes can result in better teamwork and proactive customer journeys. Work smarter with Webex.
Cisco Webex devices solve huddle headaches
Teams need the right tools and the right size meeting spaces to get work done. Get all the intelligence of our larger video devices in your small spaces to have one consistent, simple experience from the huddle space to boardroom and beyond–easily at scale.
Cisco Unified Communication addresses the following products through Office Plus UAE
OfficePlus LLC is the authorized reseller and sales partner for Cisco in the UAE. As part of the Cisco partner program, our customers are offered the complete suite of Cisco conference systems including Collaboration systems, Network switches, routers etc.
With our special agreements with Cisco distributors in UAE, we offer Cisco products to our customers at the best price backed by warranty and support packages. Our customers in the UAE are also informed of the latest product launches from Cisco unified communication in UAE. Our Customers can also experience the demonstration by calling into our full-fledged demo center or having us demonstrate the Cisco Unified Communication in UAE.
To connect with us drop in an email at Cisco@OfficePlusUAE.com or call us on +971 2 6767019 to speak to our representative.
Cisco WebEx Room Kit
Webex Room Kit is a powerful collaboration solution that integrates with flat panel displays to bring more intelligence and usability to your small to medium-sized meeting rooms—whether registered on the premises or to Webex in the cloud.
WebEx Room 55 Single & Dual
Cisco Webex Room 55 combines an unmatched video and audio experience with a sophisticated, Red Dot–awarded design to create a compelling team collaboration system.
Cisco Webex Room 55 is a powerful, fully integrated collaboration system that brings more intelligence and usability to your small- to medium-sized meeting rooms, whether registered on-premises or to Cisco Webex.
Cisco WebEx Room 70 G2
Cisco Webex Room 70 delivers the unmatched video and audio experience customers have come to expect from Cisco. In addition, new capabilities enable even smarter meetings, smarter presentation capabilities, and smarter room and device integrations – further removing the barriers to usage and deployment of video in medium to large-sized rooms.
We'd love To Meet You In Person Or Via The Web!