Yealink Unified Communications
Easy Collaboration, High Productivity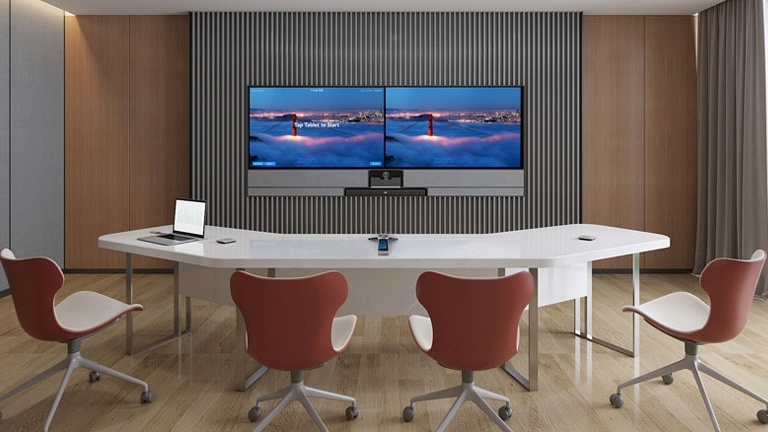 Yealink Unified Communications
Yealink is a global brand that specializes in video conferencing, voice communications, and collaboration solutions with best-in-class quality, innovative technology, and user-friendly experience.
Yealink Unified Communications in UAE
Yealink is a leader in VoIP endpoints and solutions. Yealink offers Video conferencing solutions for all types of business models regardless of size. Whether its a large audience training, enterprise boardroom, SMB'S, or Medium business Yealink Videoconferencing product matches everybody's needs. Yealink Video conferencing is all about see and heard different geographically displaced participants properly without the hassle of complexity. Yealink Video Conferencing systems are real-life solutions and designed with the customer's point of view in mind.
Yealink in UAE addresses the following categories in UC Space :
Videoconferencing
Voice Communication
USB Peripherals
Accessories
Environments that Yealink Unified Communications systems are used in:
Boardrooms
Conference rooms
Training centers
Lecture halls
Courtrooms
Telemedicine facilities
OfficePlus LLC is the authorized distributor and sales partner for Yealink in the UAE. As part of the Yealink partner program, our customers are offered the complete suite of Yealink unified communications in UAE at the best price backed by warranty and support packages.
Our customers in UAE are also informed of the latest product launches from Yealink unified communications in UAE. Our Customers can also experience the latest Yealink unified communications product line by an onsite live demonstration.
To connect with us drop in an email at Yealink@officeplusuae.com or call us on +971 2 6767019 to speak to our representative.
Yealink Video Communications
Yealink VC series is developed with powerful functions that enable business users to experience multi-point video collaboration in varied web-based environments as well as on multiple devices, profiting from the series' extensive compatibility and versatile interoperability.
Yealink VC200 is an ideal communications choice to help ensure your teams can concentrate fully on effective collaboration.
Yealink VC500 is ideally designed to ensure everyone to have an immersive communication in the workspace.
Yealink VC800 room system is designed to solve small and medium company's multi-party conference needs.
Yealink Microsoft Teams Video Devices
Yealink MVC Series is the brand-new video conferencing system released by Yealink that revolutionizes the Microsoft Teams Rooms meeting experience.
Yealink MVC800 can connect up to four units and a powerful pan-tilt-zoom camera with 12x optical zoom, to cover up a large conference room.
Yealink MVC500 is a bundle video solution for Microsoft Teams that includes everything you need to interact, connect, and collaborate with internal and external users seamlessly and intelligently.
Yealink MVC300 is a perfect suit for focus and a small meeting room.
Yealink Zoom Room Kits
Yealink CP960-UVC30 Zoom Rooms Kit includes a UVC30 ultra HD 4K camera with auto framing feature and a CP960 uniting microphones, speaker and meeting console all in one, which makes it perfectly suitable for the huddle and small meeting room.
Yealink CP960-UVC50 one of the perfect solutions for the small and medium meeting rooms.
Yealink CP960 UVC80 is a complete Zoom Rooms package containing a full hardware suite (mini-PC, camera, audio devices) as well as the requisite software and license.
Yealink ZVC830 is deemed to cover all the usage scenarios and provide you with an excellent meeting experience in the conference room.
Yealink Portable Speakerphones
Yealink CP960 is an enterprise-grade conference phone, bringing the Teams experience and functionality from the desktop to the conference room.
Yealink CP900 is the high-performance portable speakerphone that is flexible and scalable for the meetings of up to 6 people.
Yealink CP700 is the portable, personal speakerphone that rewards you with a trouble-free plug and plays connectivity so that you can connect it to your PC, tablet, and smartphone via Bluetooth wireless pairing and USB wired connection
We'd love To Meet You In Person Or Via The Web!