Making meetings even smoother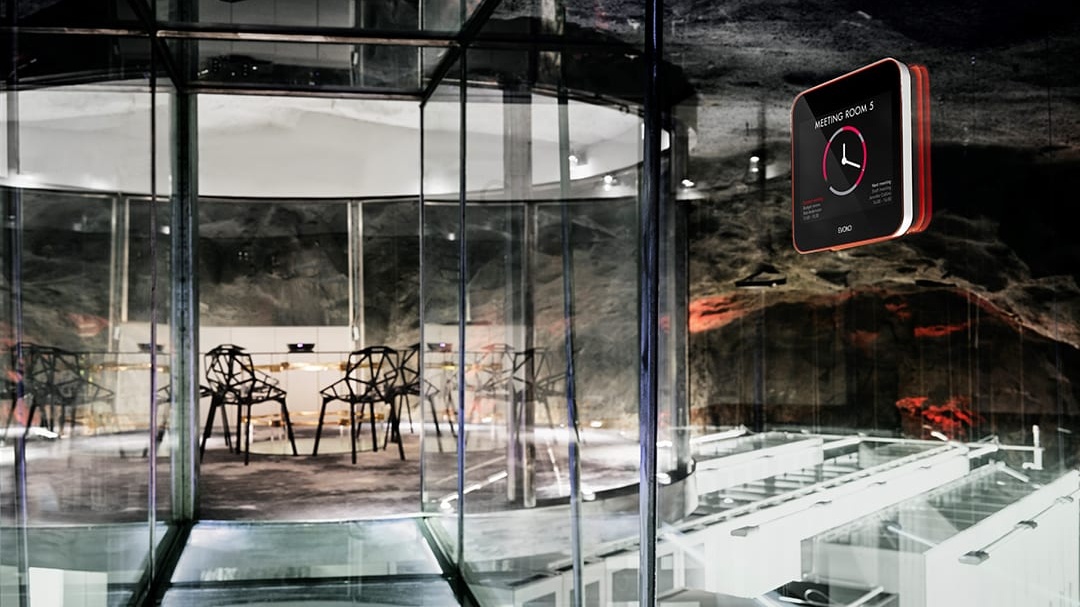 Touch, Schedule, Meet
Meeting room solution that takes the hassle in organizing and managing your office facilities booking by allowing you to search and book for the available facilities. It allows you to manage occupancy, eliminates double bookings, and provides insights on facility usage with a cohesive, integrated booking solution. Intelligent conflict resolution and schedule recommendations provide you peace of mind that you have the appropriate room for your meetings.
We will provide the right information at the right time, right where it's needed. Put an end to guesswork in corridors and let employees' book available spaces right on the spot.
At OfficePlus we are pleased to offer free consultation to help you select the best Meeting room manager solution for your meeting spaces in UAE. So whether you are planning to implement Meeting Room Manager in the office board room or meeting room in UAE  we can offer our consultation services. 
Just give us a call and we can guide you through the buying decision.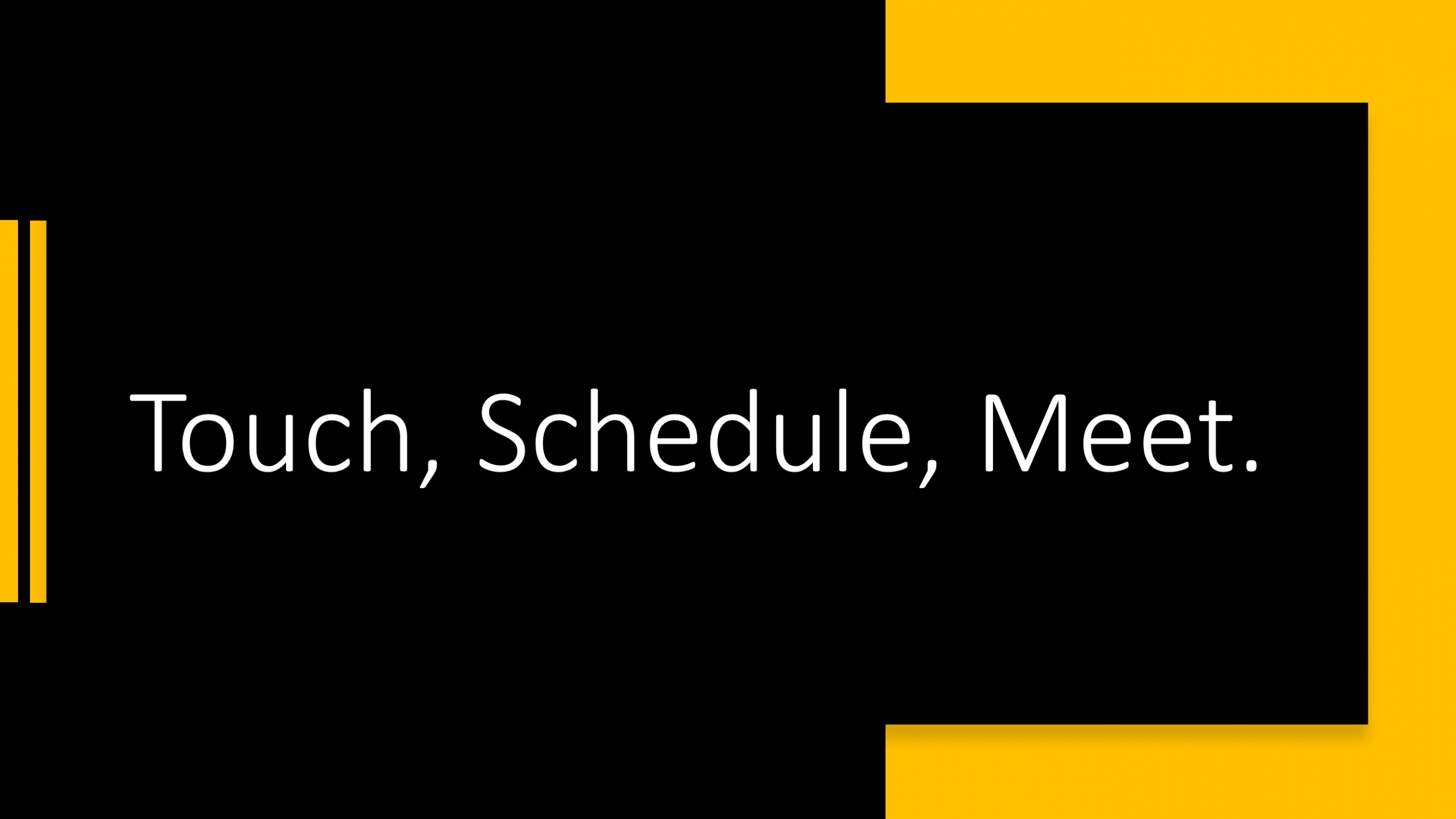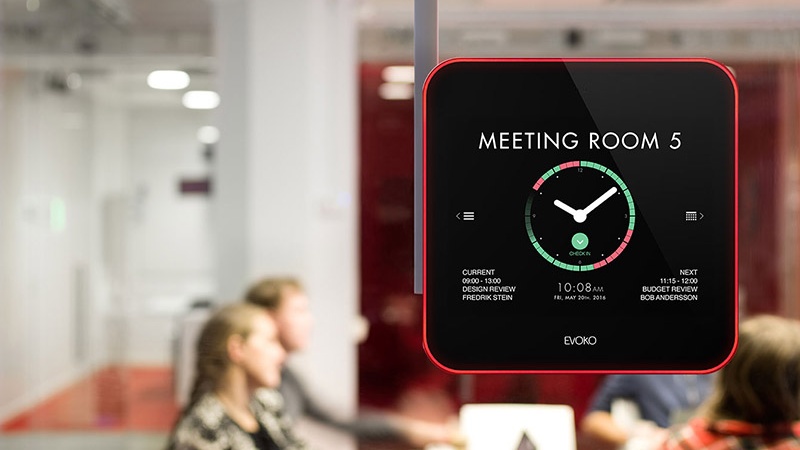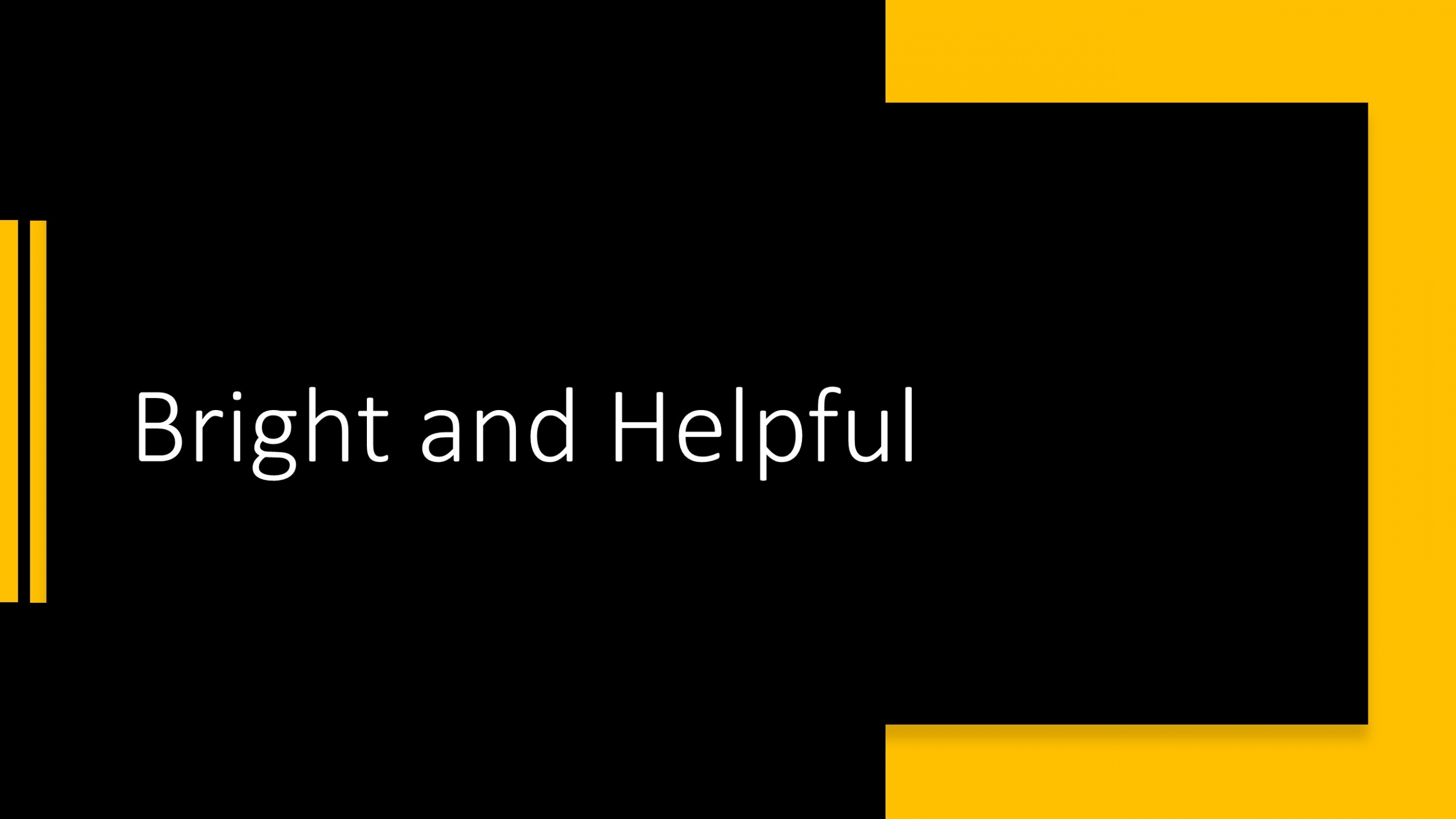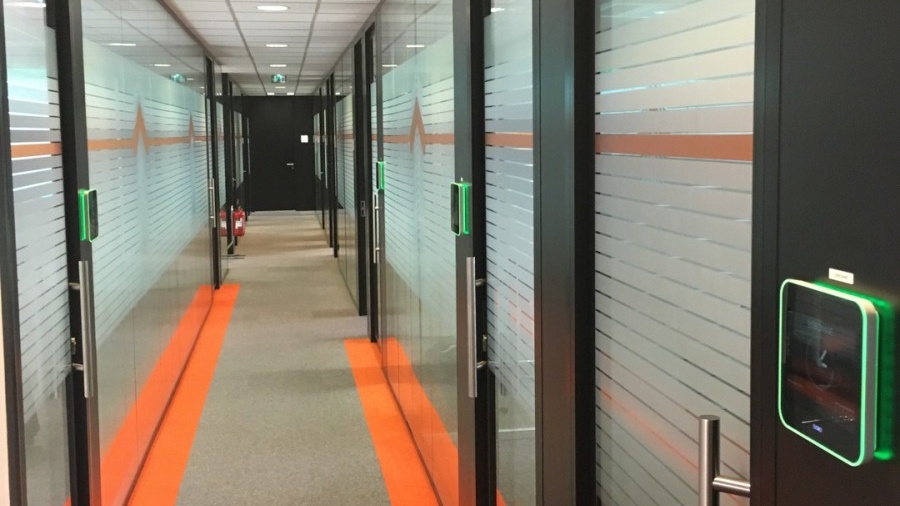 Bright and Helpful
Meeting room booking system makes it easier than ever to book a room with your favorite digital calendar, or directly on the screen using your fingertip. Now we are taking the intuitive user interface to a whole new level. Our room booking system presents all information elegantly on the screen and it actually changes information on the display when someone walks up to it, always displaying the most relevant information. Book, end or extend a meeting directly from the clock, or use the calendar to search for other rooms based on availability, size, and equipment.
Consulting
Schedule a meeting with our experts.
Demonstration
Experience the product from an expert
Quotation
Professional price quote every time
Inline with your working Environment
Meeting Room manager can be installed in a shared workspace or in a hallway of meeting rooms. Thanks to the green, amber, and red light aura, you can see at a glance if the room is vacant or not. No more confusion or double bookings.
New environments can be stressful for employees. As the move to open offices continues, navigating this new way of work approached wearily by employees.
But it doesn't have to be that way. While technology has driven a new way of working, enabled by mobility, it also provides solutions for the modern workplace.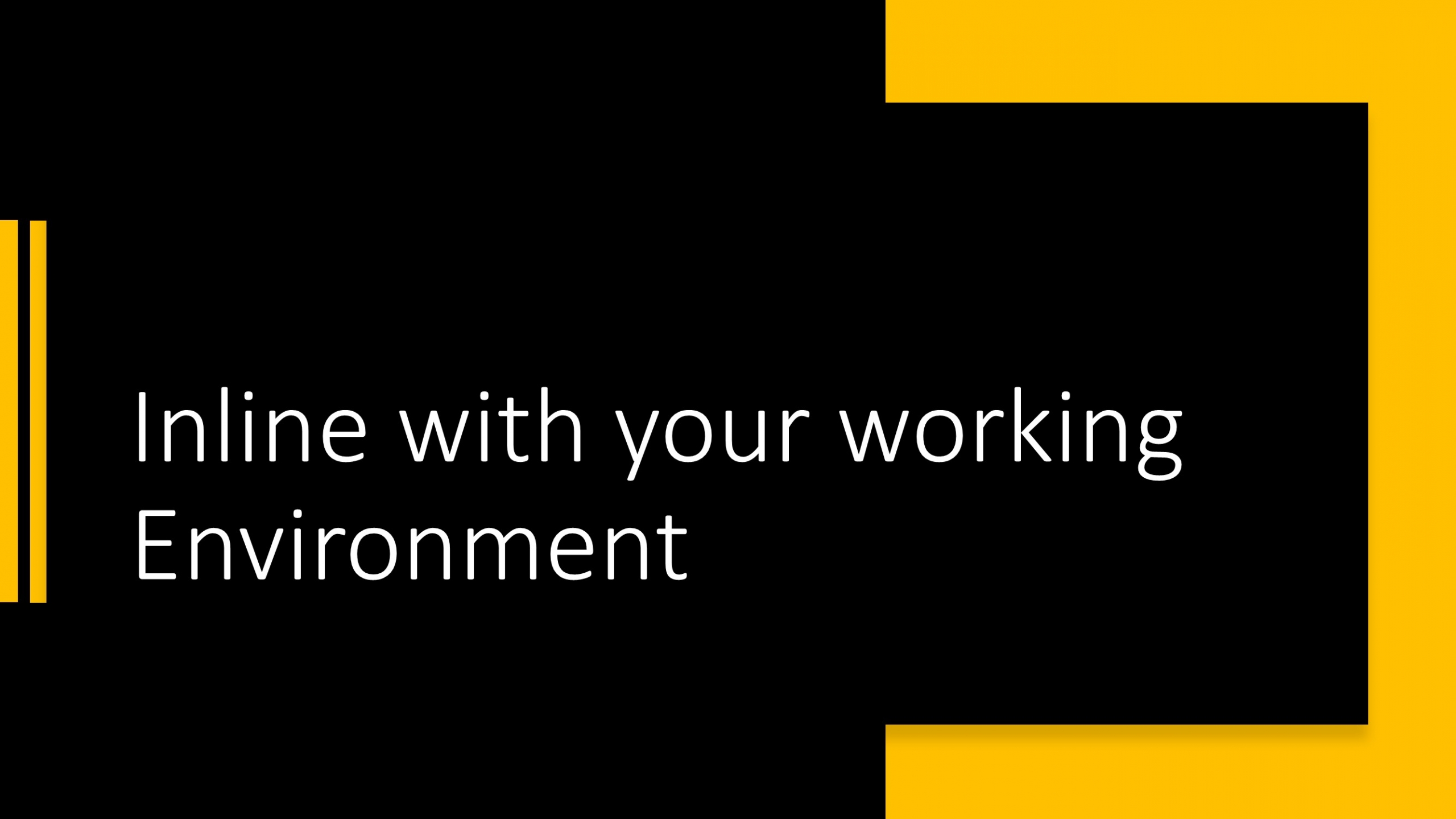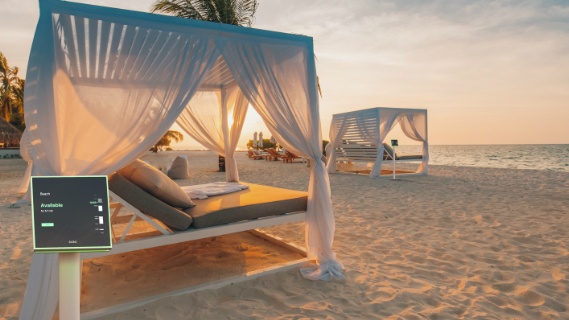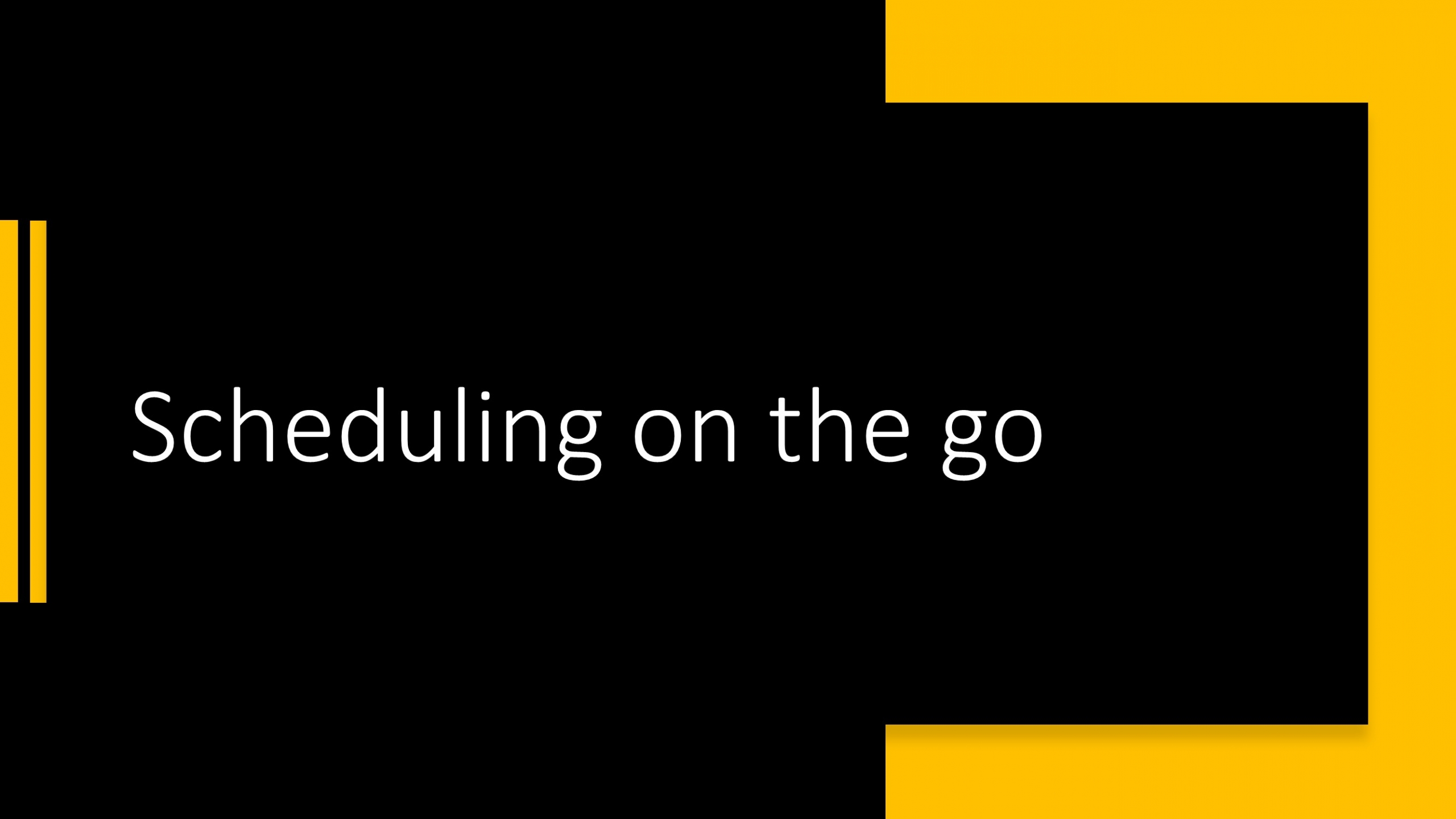 Scheduling on the go
Working on the go is super easy! Book, share, and invite colleagues to the meeting too. With easy to use filters like time, capacity & equipment, you'll see best matches first, along with suggestions if you're preference isn't available.
Find a meeting room right from your Outlook appointment. Simply open the add-in, searh, and select a room from the list. You can see details and features, making sure you get exactly what you want.
Quick and simple. Efficiency at its best!
A Seamless Connection to the Calendar
With a meeting room booking system, simply book what service you want from Outlook or Office 365 on your desktop, laptop, tablet, or phone. Meeting scheduling is a routine activity in the workplace.  However, it is a complicated and time-consuming process for many organizations and meeting managers, assistants, facility managers, and all involved in meeting planning. Meeting planners can easily spend more time scheduling the meeting than the duration of the meeting itself. On average, a meeting can take 15 minutes to book.
Moreover, this might not even include ordering associated services like catering, a table arrangement, AV equipment, or contacting facilities management to ensure that the right IT equipment is onsite and operating in the room. Now add the time spent on booking a desk, workstation, huddle room, focus room, or just some space for that project meeting next week you're hosting. Most of the meeting room managers are built for Microsoft Outlook®, Exchange, and Office 365, using Microsoft's own standards.  This gives you the tightest integration with your existing Microsoft messaging platform.
You don't have to switch calendar systems to use room management software. Whether your company uses Office 365, Google G Suite, Exchange or IBM/Lotus Domino for its shared calendars, our platform will integrate with it.
No additional knowledge and skills are needed to use the device.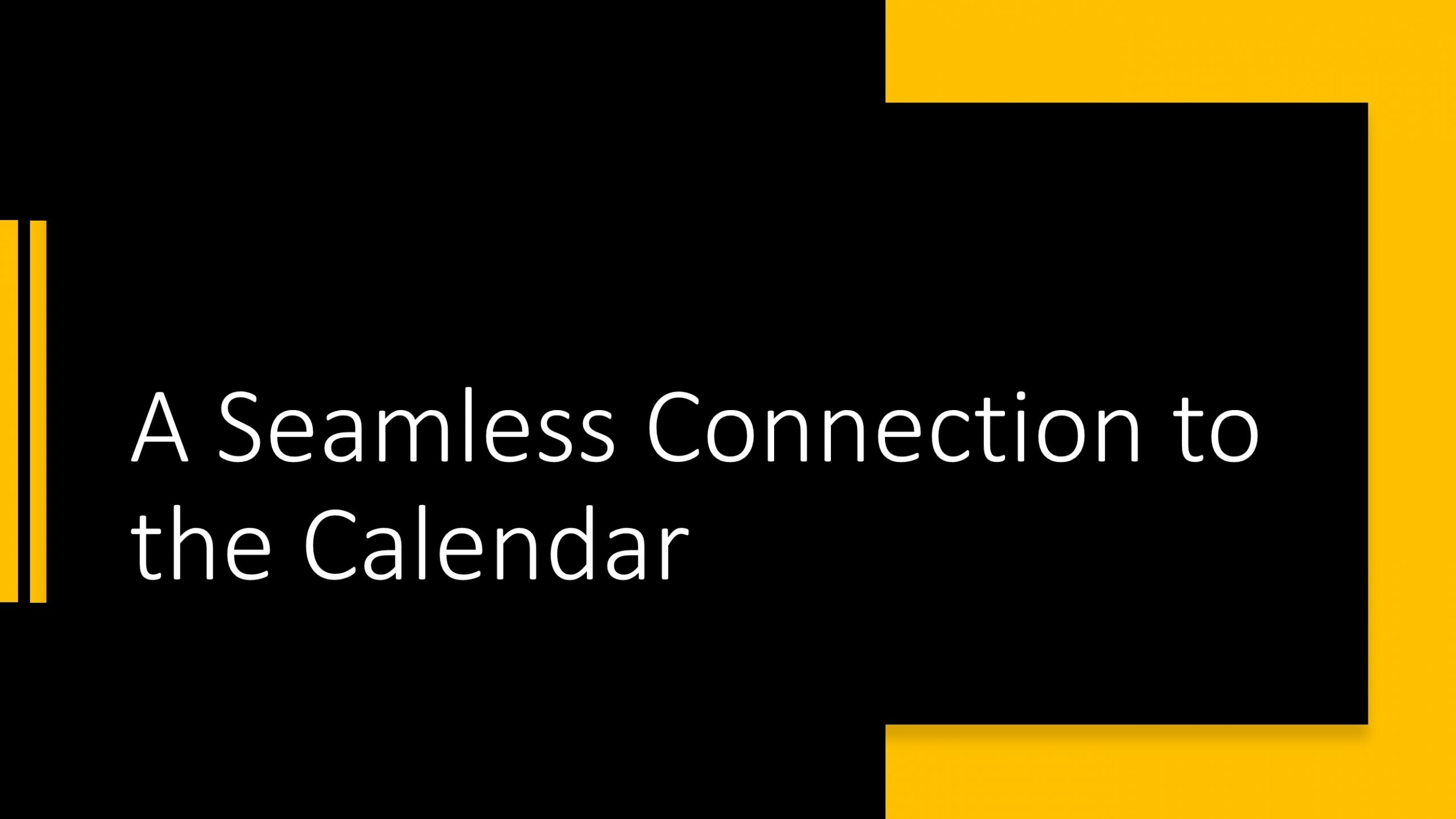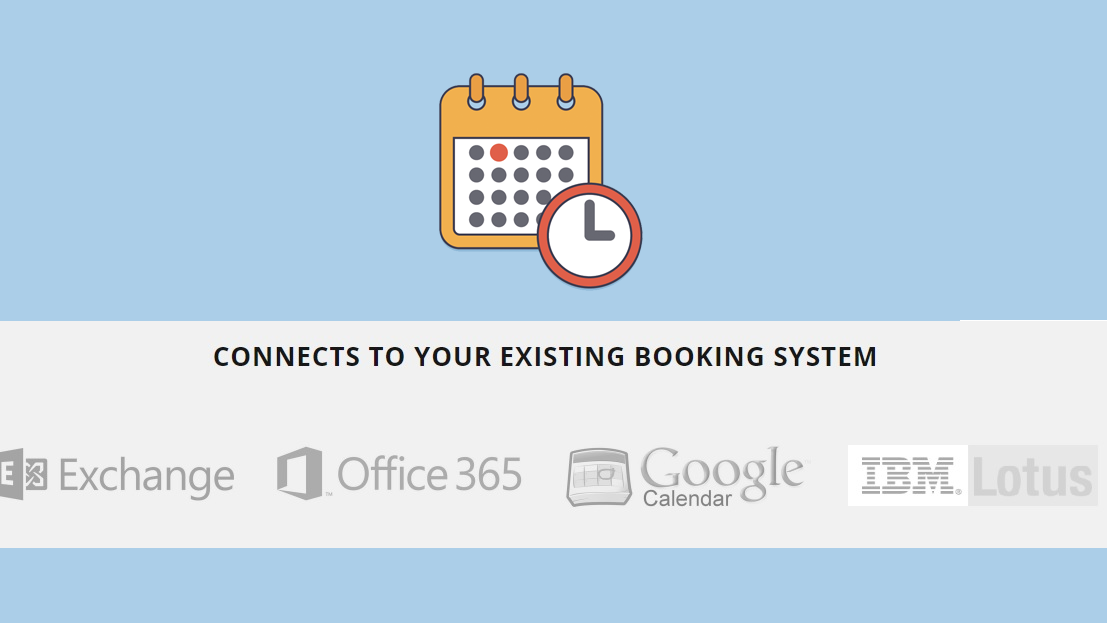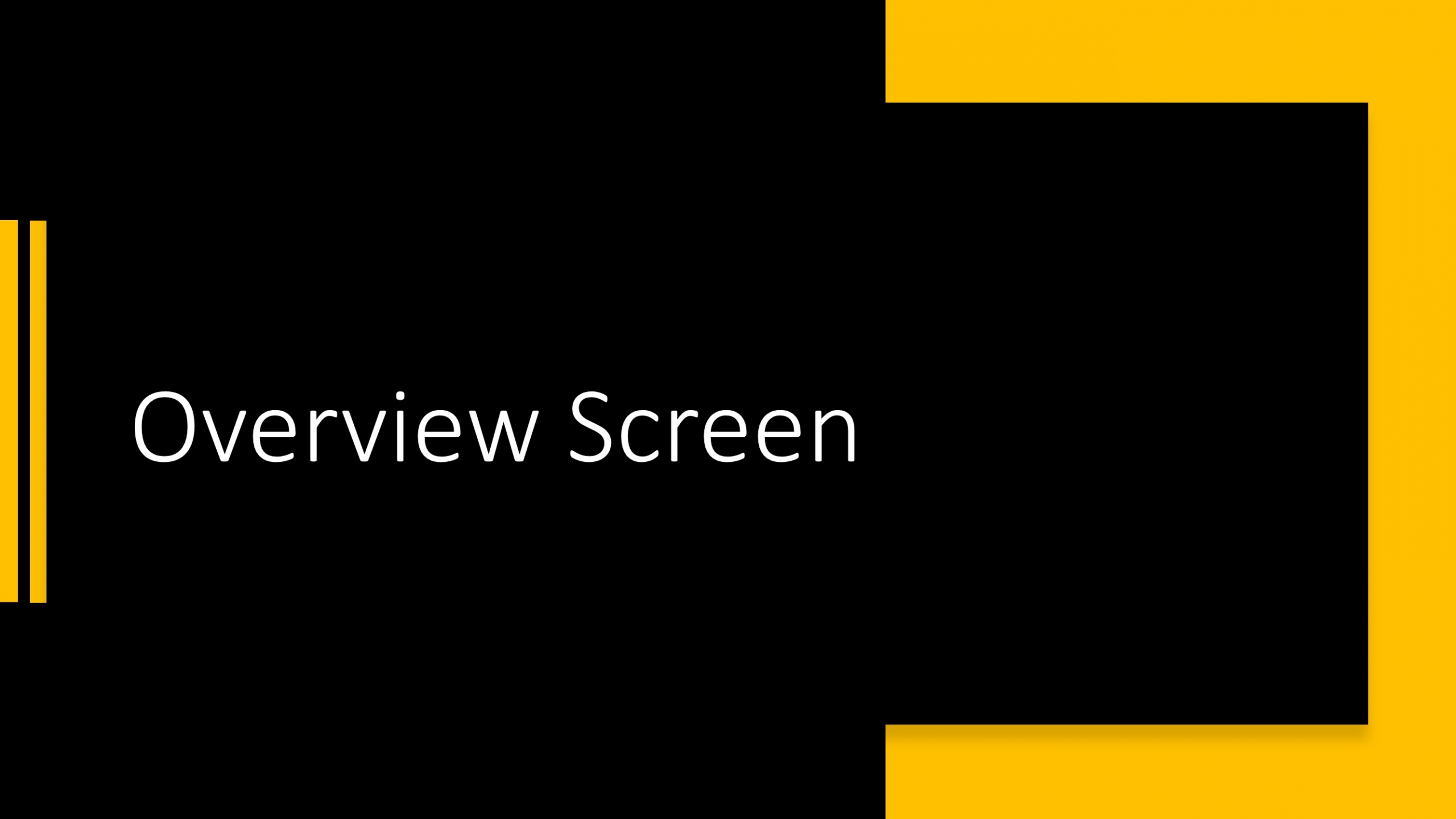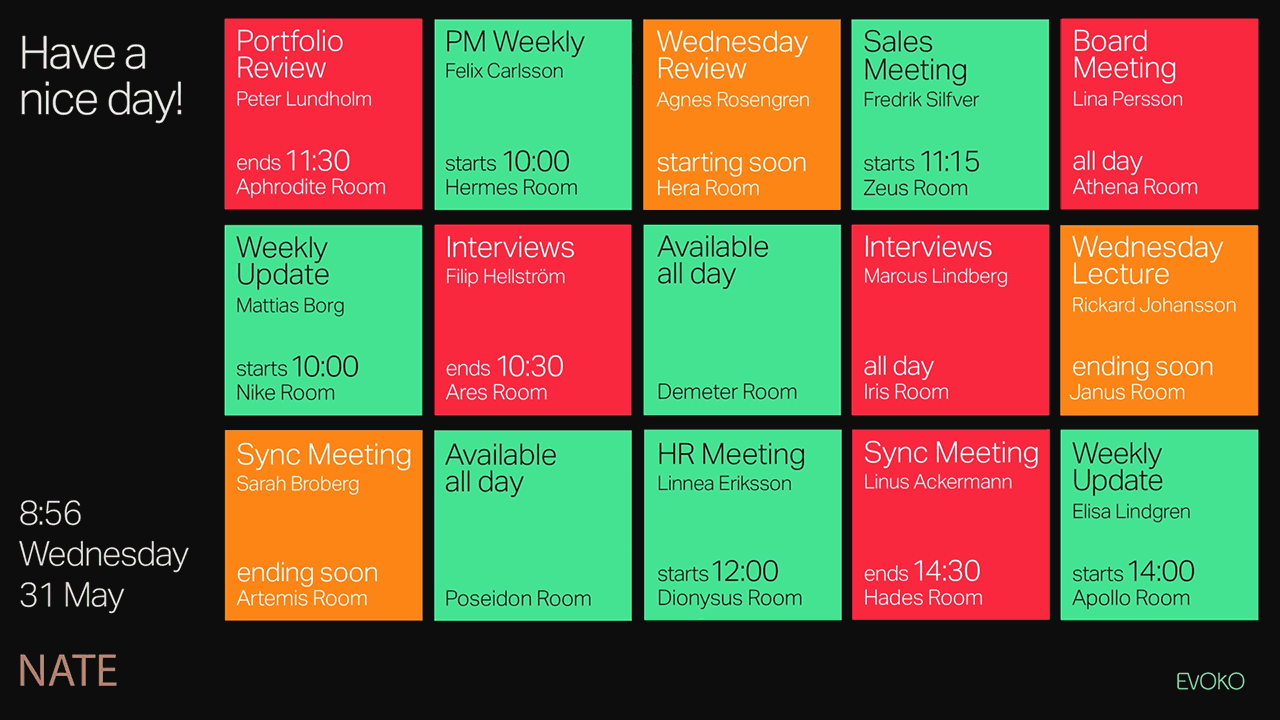 Overview Screen
Two of the most common challenges that employees face with meetings are finding a place to meet and collaborate in. No one knows where each conference room is located and it is always difficult to find a suitable conference room that has the desired, size, setup, and equipment. When having meetings with external visitors an added challenge can be alerting the reception about expected guests, printing name-tags, and making sure your guests are properly welcomed at the reception – and guided to their conference room.
See the full meeting room schedule at a glance with the Overview screen in Home software. Choose between the whole building and just one floor.
It's easy to see what's available, what's booked, and what's soon to be occupied just by the red, green & amber color-coding system. The handy arrows also let you know where meeting rooms are in relation to you, making finding something nearby a breeze!
At OfficePlus we are pleased to offer a free consultation to help you select the best Meeting Room Manager solution for meeting spaces in UAE. So whether you are planning to implement Meeting Room Manager in the conference room in UAE, we can offer our consultation services.
Just give us a call and we can guide you through the buying decision.
MEETING ROOM MANAGER

INSIGHTS
Special Offers, Tips & Tricks alongwith latest News & Developments in the Meeting Room Manager industry.
We'd love To Meet You In Person Or Via The Web!
Main Office:
Phone:
WhatsApp:
Email: