Real Life. Real Knowledge. Real People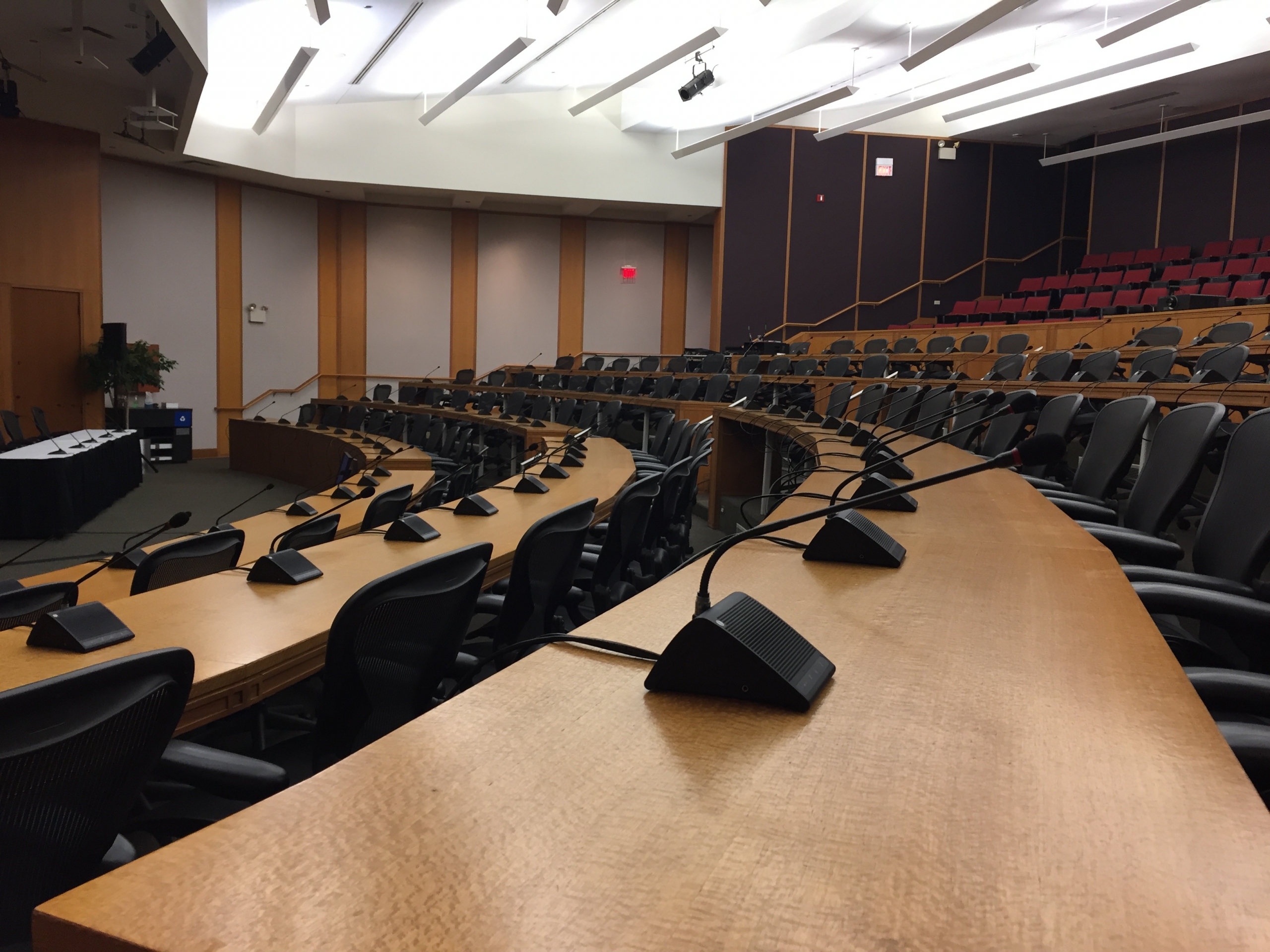 Discussion System Rental
OfficePlus LLC is your one stop shop for discussion system rental in UAE. At OfficePlus LLC, we are committed to make your conference and seminar a success.
Discussion System Rental – Overview
Bosch Wireless Discussion Systems rentals in UAE
Discussion Mics: Our range of discussion mics consists of wired and wireless mics for small and large meetings. The beauty of the Bosch wireless discussion system is the ease of set up where mics can be added or discarded at will within a matter of seconds. IE, if a delegate turns up unannounced you can add a mic as they sit down and it's ready to go. If delegates don't show then you can take mics away without having to reconfigure the wiring of the system.
Bosch Simultaneous Interpretation Systems (SIMTRANS)
Within our complete range, we have digital 8 channel transmitters, pocket receivers, lightweight headphones, medium and high powered integrus radiators, interpreter desks and sound proof booths. As security is paramount, both these state of the art Bosch wireless discussion system and Simultaneous interpretation system provide the ideal solution, one which is also used by the United Nations.
OfficePlus also manage translation and interpretation services with the best translators and interpreters from around the globe, who can assist in any language required and who prepare themselves with a background knowledge appropriate to the discussion topic prior to the job.
We can arrange SIMTRANS demonstrations for you anytime you wish to experience its absolute effectiveness.
The Bosch Discussion system that we rent is a versatile discussion system intended for meetings, conferences, seminar and gatherings. The discussion system provides all of the facilities required to control meetings and discussions, and allows delegates to communicate with each other by means of microphones and built in speakers, personal headphones or over a public address system.
The stylish and ergonomically designed unit includes a microphone with a red indicator ring which illuminates when the microphone is on. To prevent feedback, the built in loudspeaker is muted when the microphone is on. The headphone volume level can be adjusted on the unit for maximum comfort. The chairman unit is similar to the delegate, but also includes a 'chairman priority' button.
In addition to rental of discussion system rental we provide comprehensive solution including simultaneous interpretation, static free recording of the conference and complete audio visual integration services like projection displays, sound systems etc.
In order to quantify your requirements
Total number of attendees attending the conference or meeting.
The number of delegates who require microphones.
Additional AV equipments you like to rent.
To make your next conference in Abu Dhabi, Dubai or anywhere in UAE a success, contact us now. Book your rental requirements by completing the form below.
Alternatively If you are ready to rent or hire our Discussion system  just give us a call at +971 2 6767019 or just drop in an email at rentals@officeplusuae.com with your specific equipment requirements.
| | |
| --- | --- |
| Part Number | Description |
| PHILIPS/BOSCH Push to Talk Conference Microphones | PHILIPS/BOSCH Push to Talk Conference Microphones |