BenQ Interactive Displays
Put Collaboration and Inspiration at your Fingertips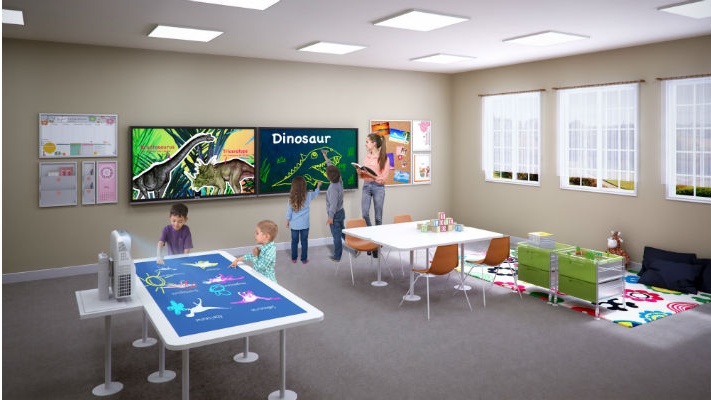 BenQ Interactive displays in UAE
Standing for "Bringing Enjoyment 'N' Quality to Life", the BenQ brand continues to involve in the areas of life that matter most to people – that have the greatest impact on the enjoyment and quality of LIFE today.
We put people at the heart of Design and Technology.
BenQ Interactive Displays – Overview
At BenQ, we believe that design and technology function best when they serve the real needs and wants of people. This concept is at the core of our people-driven approach to design and technology. We listen to business professionals, families, doctors and patients, teachers, and even gamers, continually asking questions to understand how we can best use design and technology to serve their needs. We also carefully research and analyze the marketplace and market trends, observing how technologies and products can be put to use most effectively while advancing design and technology to better fit people's ever-changing lifestyles and needs. From here, we determine how we can further improve the quality of people's lives and help them to achieve their goals.
Because using design and technology to serve the real needs and wants of people matters.
Bringing Enjoyment 'N' Quality to LIFE
LIFE defines the four areas of business that BenQ operates within today. These include lifestyle, business, healthcare, and education.
The four letters of the word LIFE represent our involvement in these four areas:
Living Better
People are living better with BenQ digital lifestyle devices.
Increasing Efficiency
Businesses are increasing the efficiency with the help of BenQ professional electronics, software, and energy management solutions.
Feeling Healthier
People of all ages are feeling healthier thanks to BenQ medical services, medical equipment, and healthcare products.
Enhancing Learning
Educators and administrators are enhancing learning with the help of BenQ projection systems.
BenQ addresses the following categories in UC Space
Projectors
Monitors
Interactive Flat panel/ Signage
Wireless Presentation
Environments that BenQ Interactive Flat panels in UAE are used in:
Office
Huddle Room
Small Room
Medium Conference Rooms
Large Conference Rooms
Board Room
Multi-purpose Room
Classroom or Training Room
Video carts
Auditorium
OfficePlus LLC is the authorized distributor and sales partner for BenQ in the UAE. Our customers in UAE are also informed of the latest product launches from BenQ Interactive displays in UAE.
Our Customers can also experience the demonstration of BenQ Interactive displays in UAE by calling into our full-fledged demo center.
To connect with us drop in an email at BenQ@OfficePlusUAE.com or call us on +971 2 6767019 to speak to our representative.
BenQ Interactive Displays
BenQ Education Series Interactive Flat Panel designed to tap into the dynamic possibilities of the classroom and help teachers build a healthy and engaging learning environment. It is also installed with proficient annotation tools for enhanced class participation.
BenQ Interactive Flat Panel
BenQ Corporate IFP Series Flat panel s designed to tap into the dynamic possibilities of the modern meeting room and help businesses develop and maintain an environment where ideas flow freely. It allows for extended, seamless team collaboration, stimulating more innovative ideas and is perfect for fostering collaboration then turning your creativities from abstract to real.
We'd love To Meet You In Person Or Via The Web!