Samsung Video Wall Solutions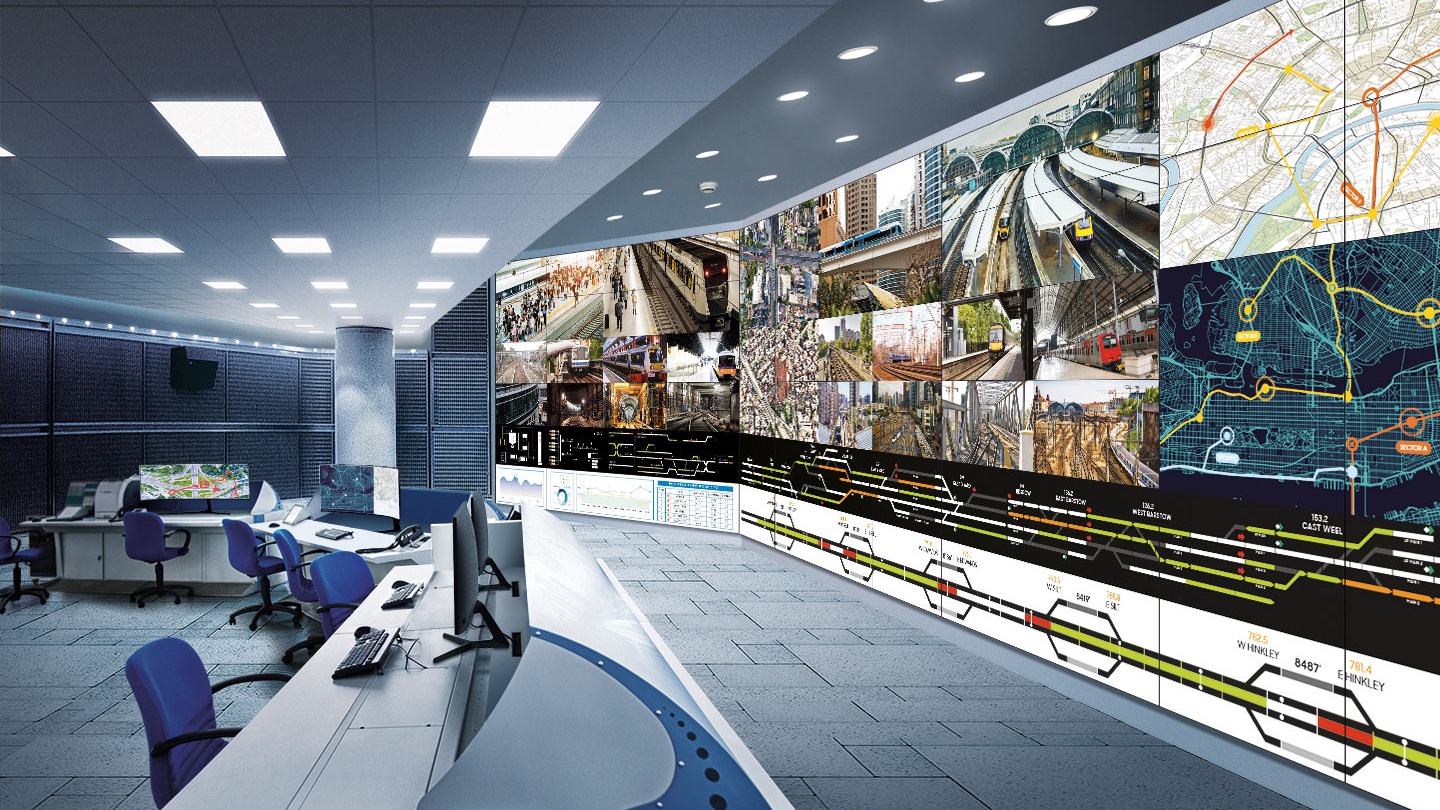 ClearOne professional audio in UAE
ClearOne connects you to the world. ClearOne's easy-to-use, affordable conferencing, collaboration, and streaming solutions deliver an unequalled user experience with unprecedented levels of functionality, reliability, and scalability.
Samsung Video Wall Solutions in UAE – Overview
Samsung inspires the world and shapes the future with transformative ideas and technologies. The company is redefining worlds of displays, smartphones, wearable devices, tablets, digital appliances, network systems, memory, system LSI, foundry and LED solutions.
SMART Signage
SMART Signage transcends the conventional viewing experience through realistic and compelling content. Backed by best-in-class picture quality, these displays bring creative ideas to life, and enable businesses to deliver refreshing content that engages, informs and entertains.
SMART LED Signage
SMART LED Signage combines best-in-class picture quality with a reliable design to empower future-thinking businesses to reach the next level. LED displays align color calibration, video processing and content creation tools to produce more brilliant visual expression.
SMART Hospitality Display
Samsung Video Wall address the following types of Video Wall Solutions in UAE:
SMART Hospitality displays offer new and exciting approaches for hotels to delight and engage guests while improving their own operational efficiency.
OfficePlus LLC is the authorized distributor and sales partner for Samsung in the UAE. Our customers in UAE are also informed of the latest product launches from Samsung Video wall Solutions in UAE
Our Customers can also experience the demonstration of Samsung Video wall in UAE by calling into our full-fledged demo center.
Call us for the lowest price on Rentals of Video Walls and purchase of signage screen
To connect with us drop in an email at Samsung@OfficePlusUAE.com or call us on +971 2 6767019 to speak to our representative
Samsung Video Wall in UAE
Razor & Extreme Narrow Bezel With an exceptionally narrow bezel measuring just 0.44 mm and equipped with Samsung's advanced picture enhancement technology along with wide viewing angles, the VHR-R delivers an impactful and seamless experience. Its modern, slim design allows the display to blend into any business environment.
Ultra Narrow Bezel Samsung's VMR-U is a powerful and efficient SoC embedded video wall that can easily transform screens from displaying standalone content to operating as one cohesive unit without the need for additional hardware.
Samsung Video Wall Solutions in UAE
As users require continuous long-term video wall performance in a range of environments, display durability is essential for success. Samsung video walls overcome many common users challenges to ensure unwavering 24/7 performance.
Super Narrow Bezel Samsung's UHF5 Series video walls are designed for optimized user assembly and disassembly. A reduction in thickness (by more than 50 percent) and weight (by more than 40 percent) makes the displays easier to transport and install.
We'd love To Meet You In Person Or Via The Web!