Logic Professional Displays
A Medium of User Engagement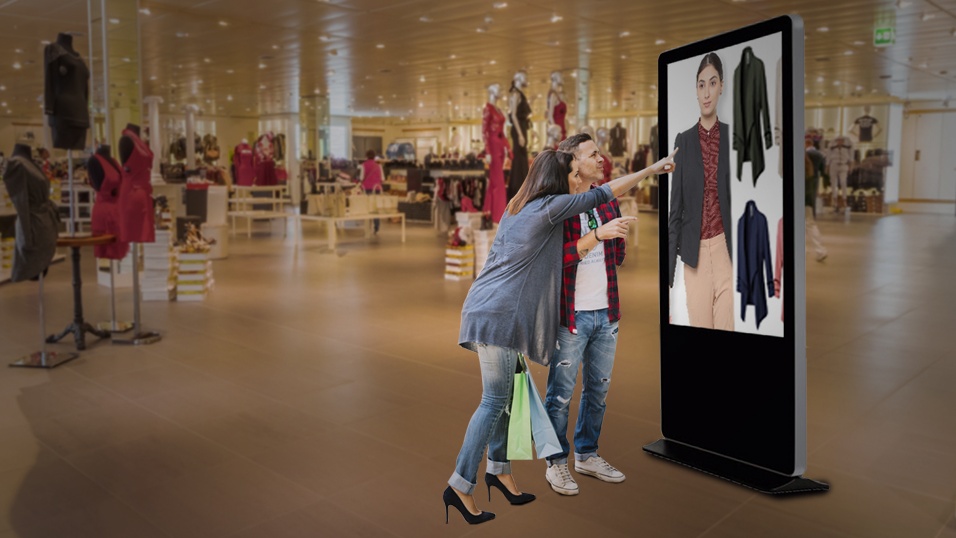 Logic Professional Displays in UAE
Harness the power of rich and effective content displays to give each of your customers a distinctive buying experience. The ultra-light screens with 160-degree viewing angles give you the freedom to transform your customer's imagination by transporting them to a world where they are willing to experiment with their personal styles.
Logic Professional Displays in UAE – Overview
Kiosk, a stylish standee, and an advertising medium convey the messages prominently to the audience with a strong approach. Its unmatched visual experience and exclusive picture quality enhance the prominence of each brand by adding a distinct touch. This smart, self-standing kiosk display allures viewers with a futuristic approach that usually lacks in the traditional advertisement. It makes the audience aware of brand, products and their specific features. The smart Kiosk stimulates the audience to make informed purchase decisions.
Different types of kiosks are quite prominent in the market and it can be used both in indoor and outdoor spaces. kiosk led display is an advantage for the businesses whether it is a small or an established one. In short, kiosk is a technical boon for any venture that requires a distinct spur.
Logic Professional Displays in UAE – Features
Logic Kiosk in UAE – Features
Projecting specific features of each product/service
Updating content seamlessly
Presenting a compact message with high after recall
Stimulate interactive engagement with IR and PCAP touch features
In the retail sector, using kiosks is a brilliant idea that allows the customers to choose the right product by comparing it with other items. Through the kiosk, the audience can check the merits of each product whether it is a food item, cosmetics, dress, or anything. Kiosk, magic with utmost display resolution, is a game-changer as it easily grabs the audiences' attention and gives them a memorable shopping experience that they never get before. Sometimes, the audiences purchase things out of their wish list.
Outdoor kiosks are truly useful in showcasing the latest offers of the stores and it encourages an audience to get into the shop. The magic behind an advertisement through kiosk is that it elevates the viewers' inclination towards products by giving adequate information. It is hard to say No to Kiosk.
Many brands, including Coca-Cola started using kiosks due to its smooth operation with in-build Android media player, Wi-Fi, Ethernet, and USB features that attract the customers, especially the young people. Learn more and choose the best Kiosk that will suit your business and make your ideas stable as well as spirited.
Logic Professional Displays addresses the following products in Display space:
OfficePlus LLC is the authorized distributor and sales partner for Logic in the UAE. Our customers in UAE are also informed of the latest product launches from Logic professional displays in UAE
Our Customers can also experience the demonstration of Logic professional displays in UAE by calling into our full-fledged demo center.
To connect with us drop in an email at Logic@officeplusuae.com or call us on +971 2 6767019 to speak to our representative.
Logic Professional Displays
Indoor LEDs – Your brand image is your story, and we enable you to tell this story in every aspect of your communication in the most vivid and enchanting way. Our Enterprise range of LED displays is engineered to perfection with technology that will positively elevate your brand identity.
Commercial Display – Harness the power of rich and effective content displays to give each of your customers a distinctive buying experience.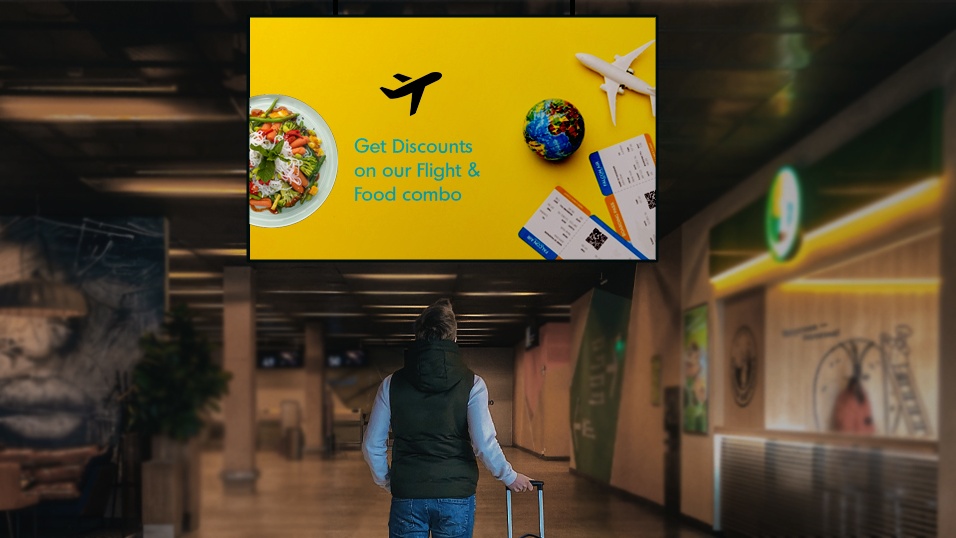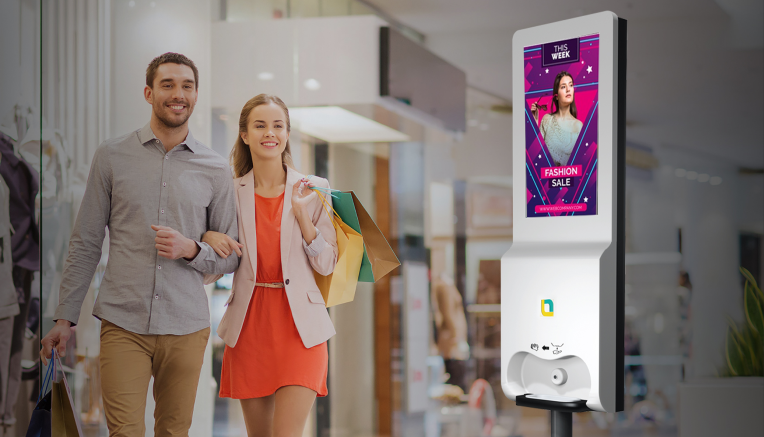 Logic Kiosk in UAE
Deploy the free-standing display structure that comes in touch and non-touch variants and see how your customer engagement skyrockets. With these plug-and-play digital kiosks, you can keep your business that experiences high footfall up and running by providing your customers the information that exactly they need.
We'd love To Meet You In Person Or Via The Web!