Revolabs Wireless Microphones
Bring confidence and ease to every call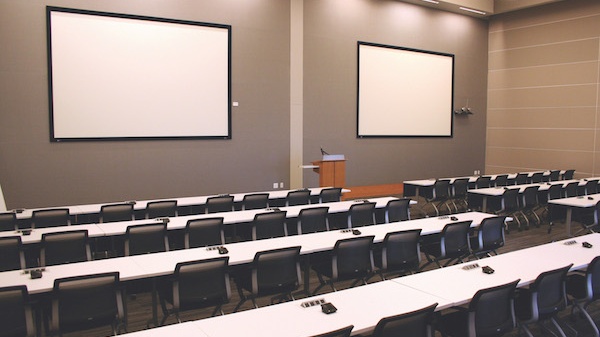 Revolabs Wireless Microphones in UAE
Revolabs Wireless Microphones in UAE delivers innovative wireless audio products for both enterprise collaboration applications and professional audio applications. Our products are used throughout the world and across a wide range of industries including houses of worship, corporations, financial services, education, medical, legal, and more. Revolabs Wireless Microphone Systems provide superior audio performance for broadcasting, live sound, video- and audio conference calls, distance learning, webcasts, and other audio applications.
Revolabs Wireless Microphones in UAE – Overview
Revolabs Wireless microphone systems can be a great addition to your conference or meeting space. Learn more about the flexibility a wireless microphone system can bring to your space!. The Revolabs products facilitate natural mobility by allowing participants to move around with no wires to worry about. The Revolabs Wireless Microphones are wireless, secure, rechargeable, and flexible, and most are impervious to GSM noise. Revolabs MaxFlex™ technology allows the microphones to be interchangeable and seamless within the product lines. There is a Revolabs Wireless Microphones in UAE available for every application: wearable, Omni, and directional tabletop form-factors, as well as adapters for handheld or earset microphones.
Revolabs addresses the following Categories in the UC Space
Conference Phones
Microphone Systems
Wireless Microphones
Different Revolabs Wireless microphones systems available through Office Plus UAE are :
Environments that Revolabs UC products are used in UAE:
Office
Huddle Room
Small Room
Medium Conference Rooms
Large Conference Rooms
Board Room
Multi-purpose Room
Classroom or Training Room
Video carts
Auditorium
OfficePlus LLC is the authorized distributor and sales partner for REVOLABS in the UAE. Our customers in UAE are also informed of the latest product launches from Revolabs Wireless Microphones in UAE
Our Customers can also experience the demonstration Revolabs Wireless Microphone System in UAE by calling into our full-fledged demo center on any of the commonly available UC calling platform like Skype, Skype for Business, Web-Ex, LifeSize Cloud or Collaborate Space.
To connect with us drop in an email at Revolabs@officeplusuae.com or call us on +971 2 6767019 to speak to our representative.
Revolabs Wireless Microphone Systems
Amplify your voice, record lectures, and facilitate clear video conferencing with models specialized to your space.
Revolabs Executive Elite Digital Wireless Microphone – These are the latest products in the Revolabs family of boardroom and conference room audio solutions. 
Revolabs Executive HD™ Wireless Microphone – provides high definition audio for permanently installed AV systems.
Revolabs Fusion – It is a completely a wireless audio solution for mid- to- large-size conference rooms where installed audio equipment is not available
Revolabs HD WIRELESS MICROPHONE SYSTEMS – These wireless microphone systems are optimized for spaces from video carts and small conference rooms to boardrooms and auditoriums.
Revolabs Wired Microphones
Whether you're adding additional microphones to an installed audio solution or combining wired and wireless designs, Revolabs Wired microphone models make an optimal choice for any application requiring audio support.
Revolabs Wired Microphones – Tabletop & Gooseneck – These wired microphone technology sets a new standard for signal-to-noise ratios and supported frequency ranges, providing unmatched audio quality for a variety of applications.
We'd love To Meet You In Person Or Via The Web!