USB headsets for Zoom
FOCUS ON SOUND, NOT SURROUNDINGS
When making work calls through Zoom in your smartphones and laptops, you may experience distracting background noise or audio feedback, especially if you're working in a loud environment at home—leaving an unfavorable impression with customers, clients, or collaborators.
Headsets, as a result, are valuable communication tools for businesses, particularly call centers or homes with pets and kids. A decent headset minimizes distractions and includes a microphone that captures clean audio for uninterrupted conversations. So here are the true best USB headsets that deliver a clear speech and effectively cancel out most background noise.
ClearOne USB headsets for Zoom
The ClearOne CHAT 20D is a binaural US0B headset. Most affordable UC headsets on the market. The 20D headset provides plenty of freedom with wired connectivity. Durable, high-quality designs with modern styling. Sharp looking over head design will give you a comfortable fit.
Ear-cup design provides optimum comfort and noise isolation. Proprietary noise-cancelling technology filters out background noise. The ClearOne CHAT 30D is a professional grade, dual-earpiece UC Headset with in-Line call controller. The microphone noise-cancelling technology cuts out background distractions and keeps conversations crystal-clear.
Recommended Models for Zoom Meetings
CHAT 20D | CHAT 30D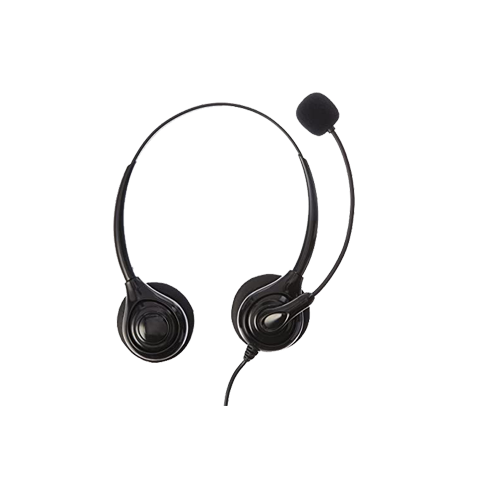 Plantronics USB headsets for Zoom
The Savi 700 series is changing the way productivity-focused office professionals communicate. With multi-device connectivity, a newly designed convertible headset, and up to 120 meters of wireless range, now you can easily manage desk phone, PC and mobile phone calls with the most intelligent wireless headset system on the market.
Plantronics legendary CS family is setting a new wireless standard for desk phone communication with the CS500 Series. The system features the lightest DECT™ headset on the market, streamlined design, and improved performance all with the same reliability for hands-free productivity that has made the CS family a best-seller for nearly a decade.
Recommended models for Zoom meetings
Savi 700 Series | CS500 Series
Logitech USB headsets for Zoom
Logitech H540 is having a Laser-tuned driver and built-in equalizer for precision audio. USB-A plug-and-play connectivity lets you instantly enjoy music, movies, and calls in rich, digital stereo sound. On-ear controls and mute indicator light make it easy to see when the mic is muted. Minimizes unwanted background noise for clear conversations.
The right-sided mic can be conveniently positioned for better voice capture. Experience clear internet calls with simple plug-and-play USB-A connection and a noise-canceling mic with Logitech H390. In-line controls let you control volume or mute without interrupting calls. Laser-tuned drivers deliver enhanced digital audio with your favorite music and games.
Recommended Models for Zoom Calls
H540 | H390
We'd love To Meet You In Person Or Via The Web!
We'd love To Meet You In Person Or Via The Web!